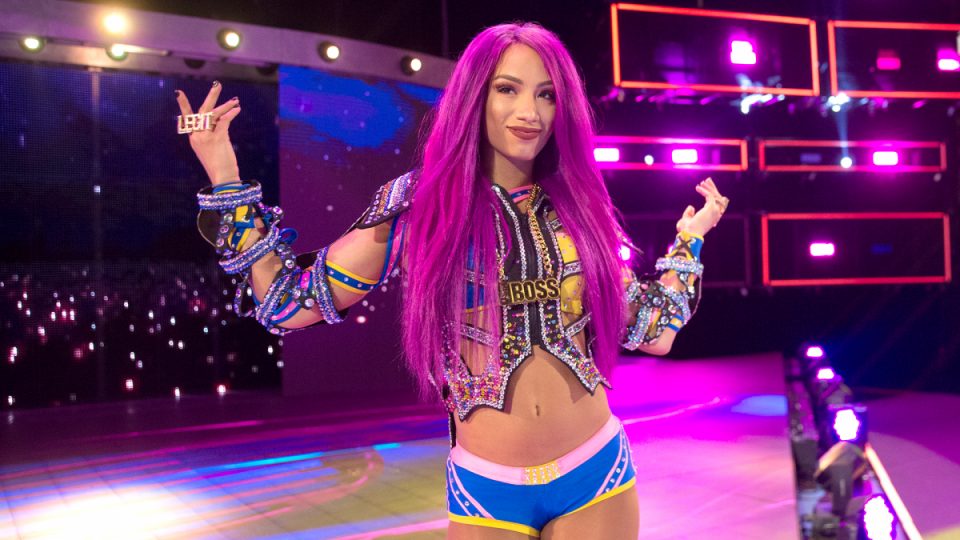 Although she's been in matches on Raw, Sasha Banks hasn't taken a significant bump during matches as she continues to recover from a real injury.
Banks has missed live events to aid her recovery, but it's never been reported that she's in any way a doubt for the Elimination Chamber match, well, not by anyone other than WWE that is.
The company really wants us to believe that she is a doubt for the chamber match, and have released a new report saying she has "re-aggravated a shoulder injury".
"Sasha Banks re-aggravated a shoulder injury during a Triple Threat Tag Team Match on Raw, WWE.com has learned.

The injury forced Banks out of the match, leaving her partner Bayley to compete by herself.

Stick with WWE.com for more updates on Sasha Banks' status as they become available."
And they haven't stopped there. Bayley mentioned Sasha's injury in an interview, commentators mentioned it on Raw and SmackDown Live, and SmackDown women's tag teams mentioned it. We get it.
As far as we're aware, Sasha is fine, and so this is more than likely a way of getting the crowd on the babyface's side for the Chamber match. Bayley and Sasha are the favourites to take home the belts at time of writing, so for Bayley to carry the team or for Sasha to make a heroic comeback may be what they're going for.
They will start the match alongside Mandy Rose and Sonya Deville, and will have to outlast all five other teams to become inaugural champions.