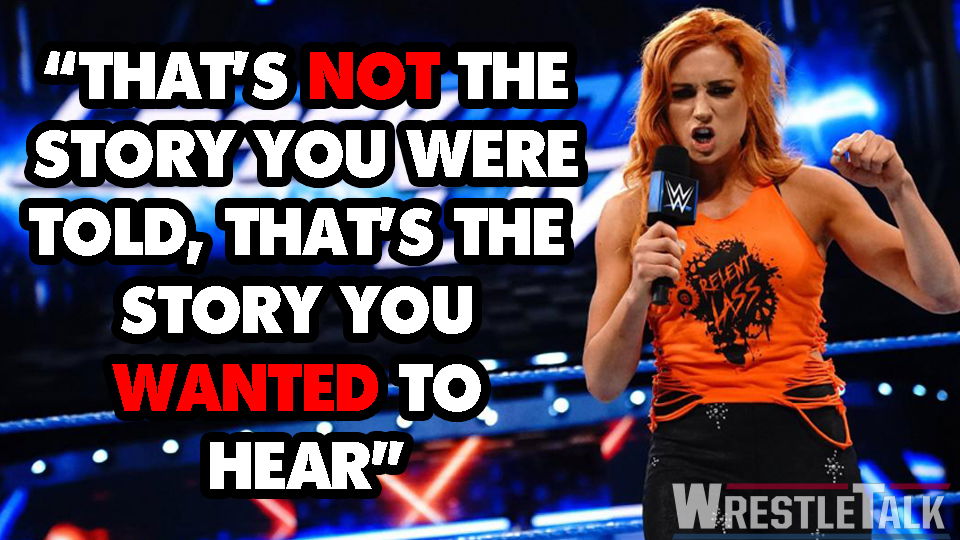 Road Dogg – one of the head writers on SmackDown Live – has responded to fan criticism of the botched Becky Lynch and Charlotte storyline on Twitter.
Becky's apparent heel turn at SummerSlam and follow up on SmackDown was widely panned by fans for making little sense. The way the storyline had built, Lynch was the unfairly treated babyface who had to fight and claw her way to a title shot and Charlotte was the opportunistic heel taking advantage of having title shots gifted to her.
When Becky attacked Charlotte after losing to her at SummerSlam it was the largest reaction of the night because she was standing up for herself. She was justified.
Another attempt at making fans turn on Becky on SmackDown failed too. Lynch's claims that the fans had never supported her was patently false and she ended up receiving loud cheers while Charlotte was roundly booed. It seemed WWE was completely tone deaf when it came to the angle.
Noted wrestling reporter Ryan Satin had seen enough of the negativity and took to Twitter, complaining:
https://twitter.com/ryansatin/status/1032325373315362816
Pleased that there was an influential voice speaking out to defend the angle amidst a sea of naysayers, Road Dogg tagged the post and responded with a simple "Amen".
When called out by fans for thinking the angle was a good idea, Dogg desperately tried to defend the story. He posed the question:
"If I lose a chess game with my best friend, then beat him up because I lost, am I in the right?"
If it looked like he had rather missed the point there, then that was really hammered home when he responded to fan Joshua Roberts, who had pointed out:
"But the story we've been told is Becky has had to fight and struggle to earn an opportunity at the title. Charlotte was just handed an opportunity and took the moment away from her best friend. Becky is right and justified in everything she says and is no way the bad person."
That's not the story you were told, that's the story you wanted to hear. She had to do the exact same thing as Charlotte did, beat Carmella! They both climbed the exact same mountain ⛰

— Brian G. James (@BrianRDJames) August 23, 2018
After it was pointed out, repeatedly, that this was in fact not the story that had been told (which included The Wrestling Observer's Bryan Alvarez advising Road Dogg to actually watch his own show and Alvarez's radio co-host Mike Sempervive getting blocked for commenting that WWE writers would struggle to book Jesus as a babyface) Road Dogg realised he was getting nowhere and conceded:
Fair enough. Let's let it play out and see how it goes

— Brian G. James (@BrianRDJames) August 23, 2018
When it was all over, Alvarez was left staggered that WWE seemingly could not grasp the error of their ways.
The larger issue with this Becky storyline is not that it's nonsensical, but rather that they actually think it makes sense.

— Bryan Alvarez (@bryanalvarez) August 23, 2018
It will be interesting to see how WWE respond on SmackDown next week. Will they dig their heels in and carry on with the ill-fated Becky Lynch heel push or will they concede that they are wrong (don't bank on it) and change course? I think we all know the answer.
Don't forget to join in the discussion on our WrestleTalk Discord
Related Content