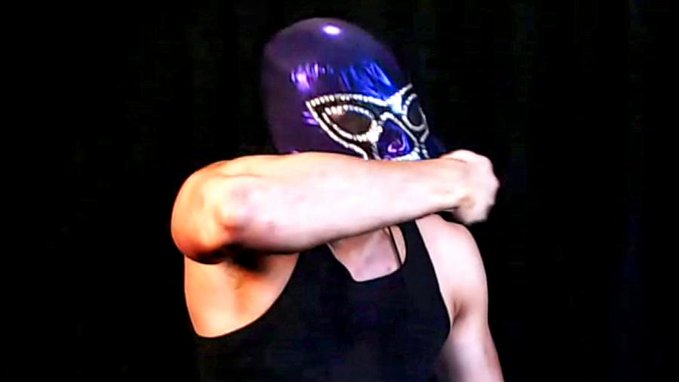 WWE seemed to have been channeling The Masked Singer recently on The Bump. A masked wrestler has been performing well-known promos in the styles of Randy Savage, The Miz, and John Cena.
It was revealed today the mystery performer was none other than Mansoor. Mansoor said his motivation was to prove he could talk on the mic if given the opportunity.
Who is behind #YourBigShot?!

It's @KSAMANNY! ???

Gif reactions below ⬇️⬇️ pic.twitter.com/uutk72OsJ7

— WWE's The Bump (@WWETheBump) October 14, 2020
Mansoor delivered this promo today while he was still wearing a mask:
"What would you say if I told you I've been in WWE only for a couple of years? I have had my number of victories, but they pale in comparison to the road that stretches long before me. My journey has just begun. I have shared the ring with some of WWE's greatest Superstars. I stood toe-to-toe with men from RAW, SmackDown, and NXT.
"I want more. I want everyone to see the side of me that you've never gotten to see. The side of me that can look down the barrel of this camera and speak to your soul. The side of me that has been waiting to come out for years."
Mansoor seemed to have accomplished his goal. His promos were good and proved he was definitely capable with a mic in his hands. Mansoor has had some success in WWE. He won some big matches at the Saudi Arabia shows last year.