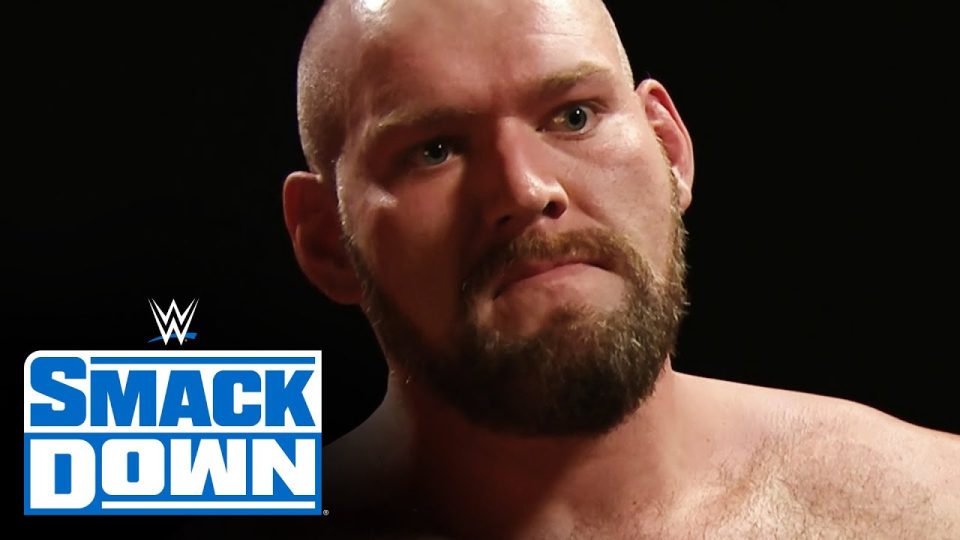 Update: Lars Sullivan has now opened up about being released by WWE, which you can read more about at this link.
A report has indicated that Lars Sullivan may have been sabotaged or tested towards the end of his WWE career.
Lars Sullivan had an interesting final few months with WWE. Sullivan suffered a knee injury in 2019 which kept him off TV for close to a year.
WWE attempted to bring Sullivan back to TV on Smackdown in 2020, but was quickly taken off TV for unknown reasons. One segment that stood out as particularly odd was a backstage sit-down interview from November 2020, where Sullivan conducted the formal talk shirtless.
As per Fightful Select, a high-level WWE source stated this segment could've been a test, to see how Sullivan coped with spontaneity and his ability to adapt, or an attempt to "sabotage" him.
The report also notes that many sources noted that there were no plans of intentions behind these weird promos.
While there is no concrete evidence for these segments being intended to sabotage Sullivan, this report, in addition to Sullivan's controversial past, do not rule out the possibility.
After a series of racist, homophobic and derogatory remarks made by Sullivan were discovered on a bodybuilding forum, he was fined $100,000 by WWE. This didn't resolve issues many WWE fans had with him, so Sullivan struggled to gain a following when he attempted to return to TV last year.
WrestleTalk.com will continue to bring you further news on the release as it becomes available.
What are your thoughts on the above story? Let us know in the comments on Twitter or Facebook.