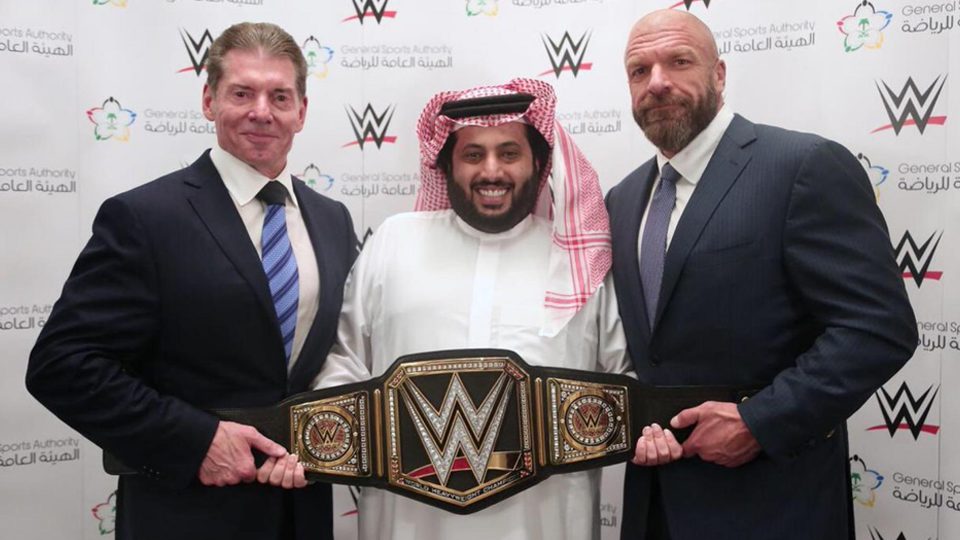 Last month we reported that WWE would supposedly be returning to Saudi Arabia for the third in their series of shows in the country on May 3 this year.
The highly controversial 10-year, multi-show deal with the country has thus far produced two frankly bizzare shows; The Greatest Royal Rumble, and Crown Jewel.
Rajah.com are now reporting that their source within WWE has told them they are indeed returning to Saudi Arabia on May 3, and is also reporting that a show will also be held in the nation on November 1.
Take these reports with a small pinch of salt as Rajah has a patchy record of reporting insider rumours, but the timing would make sense.
Names for these show are yet to be revealed, but WWE will likely be in the process of contacting as many former stars who are currently enjoying a peaceful retirement in the hope that they will agree to appearing at these shows.