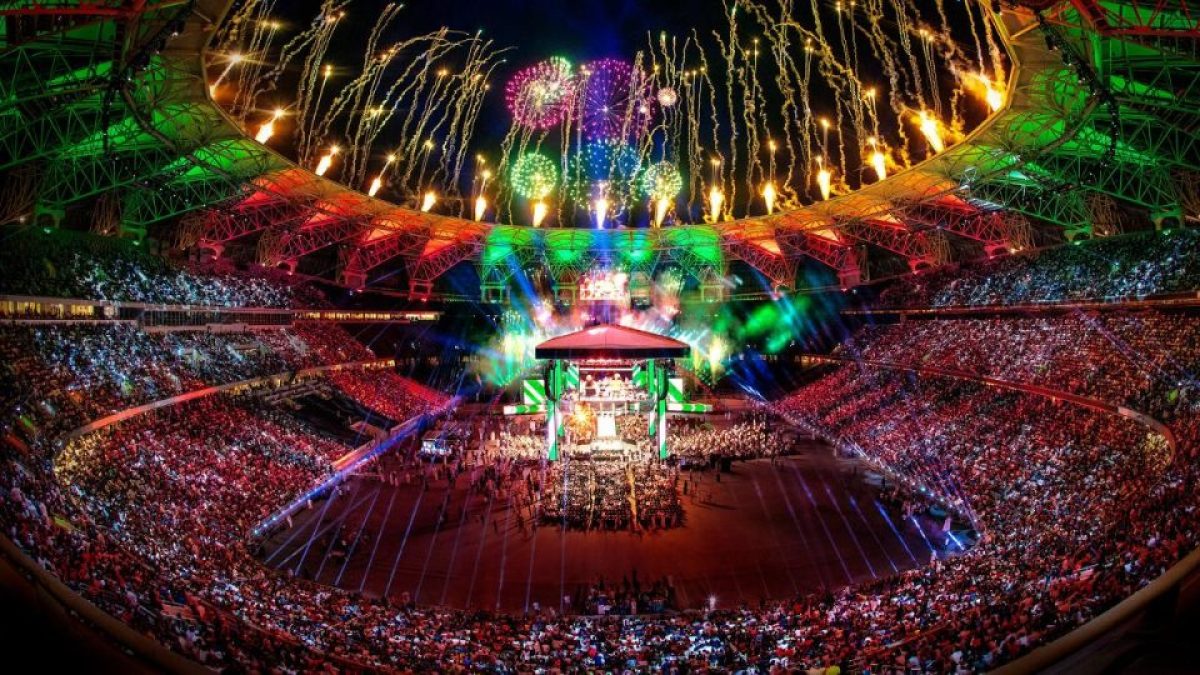 A new report has discussed the lawsuit filed against WWE, alleging that the company misled investors regarding Saudi Arabia business.
A complaint has alleged that WWE withheld information from investors relating to a previous Orbit Showcase Network broadcasting deal. It has since been reported that a number of similar lawsuits were already filed.
On the most recent episode of Wrestling Observer Radio, Meltzer discussed the case. Clarifying details surrounding the allegation, Meltzer said:
"There was another one filed today by another shareholder, it's pretty much the same lawsuit that they (WWE) settled for $39 million last year. It's a weird one because it's essentially the same lawsuit, and there's others out there, this isn't the only one. There's a few of them that are floating around, because if you remember there were like, it felt like there were 20 or 21 of them out there originally that kinda got merged and then WWE settled.

"So I think that the deal will be… essentially, basically, the courts are going to have to rule that, if it's already settled and it's a settlement for all the shareholders, then it probably should be done and away because they settled it. But if it's ruled that they have to go through it again, they're gonna have to settle it again because of the same reasons they settled the first time, which is… it could be any number of things.

"It could be fear of what would happen if it went before a jury, it could be not wanting information getting out regarding their dealings with Saudi Arabia as far as what really happened, because there's wrestlers that gave affadavits when they denied all the stuff in Saudi Arabia that happened, which did happen. And they made up all those… they told all those stories and I know that their claim is that the wrestlers made up what they saw and all that, but boy there were too many people in that company both in the office, around the office, that were there, that were not allowed to go on the plane, that saw things that they (WWE) claim were never there. So there's a lot of stuff that… I mean look, they settled for $39 million, that was the settlement price, so obviously there was a lot of stuff that they wanted to go away really, really bad because they've never settled for anything close to that for anything. It was more than double the Owen Hart settlement. So that tells you how badly they wanted this thing to go away

"So either the courts will make it go away based on the fact that they've already settled, because if they don't they're gonna have to most likely settle again, and that's kind of the gist of what's going on with that suit, but it's like an 89-page suit I believe, and there's tons of stuff redacted so it's not public. But it's very detailed and it basically claims that Vince McMahon, George Barrios, Michelle Wilson, all were aware that… the lawsuit's over the idea that they all sold tons of stock, mostly Vince actually, Vince sold $313 million worth of stock, which actually was to fund the XFL. So the idea of what they're trying to say is that these guys all claimed that a TV deal in the Middle East was coming soon and by saying that, when they knew that in fact it was not coming because they have people in the Middle East who were involved who claim that in fact they knew the talks had broken up when they were claiming that they hadn't. That's the claim, that the stock price was high and that George Barrios, Michelle Wilson and Vince all sold tons of stock because they knew it was gonna come down when the truth came out. So that's the allegation."

If you use this quote or any portion of it please credit WrestleTalk.com for the transcription and link to this page
The lawsuit noted that WWE, specifically Vince McMahon, sold $313 million worth of stock while allegedly keeping information about their OSN deal hidden. You can read the suit here.
In November, a similar lawsuit was settled out of court for $39 million.
To make sure you stay updated with all the latest wrestling news, add WrestleTalk.com to your Google Discover feed and follow us on Twitter!