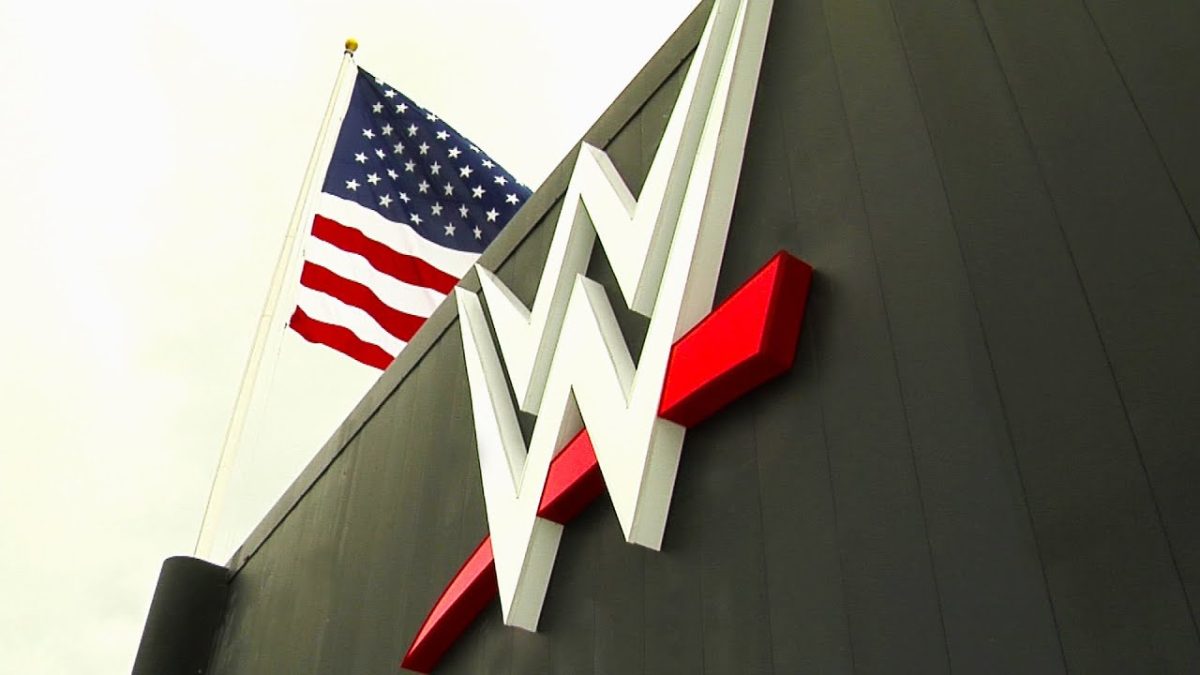 Could this be another clue that WWE is actually going to be sold to Saudi Arabia?
Another possible sign that WWE could actually sell to Saudi Arabia's Public Investment Fund emerged after a press release detailed the 'outside advisors' the company had obtained to work on potential sale.
One such group retained to work on the sale, Raine has known interactions with Saudi Arabia and WWE.
As pointed out by reporter David Bixenspan in a post on Twitter which references a Foreign Agent Act Registration filing, there was a Raine representative present at WWE's only recorded domestic meeting with the Saudi Government.
The filing notes that the discussion was regarding the Greatest Royal Rumble event in Saudi Arabia.
This is a similar clue to another one that we'd already covered earlier today, which is the belief that WWE brought on JP Morgan to help with the sale because it is the "only U.S.-headquartered financial institution with two operating licenses in Saudi Arabia".
The story of WWE being sold to Saudi Arabia exploded a couple of days ago, but the general current sentiment is there's nothing official yet, but it could very well be a 'where there's smoke, there's fire' situation in the sense that the Saudis are at least one of the major options.
Steven Muehlhausen of DAZN initially tweeted on January 10:
Sources: #WWE has been sold to Saudi Arabia's Public Investment Fund.
The company will go back to being private.
Unknown if Vince McMahon will return to head of creative but it is expected by some people.
However, a short time later, Cassidy Haynes of Bodyslam reported the following, which Muehlhausen said he'd also heard:
The deal isn't completely finalized because WWE must provide notice to shareholders & other parties.
There are legalities to go through, as the company is publicly traded.
But, again, I'm told a deal has been agreed to in principle.
Yesterday (January 11), multiple outlets, including TMZ and Ariel Helwani, reported that a deal was not finalized.
We will provide more updates on the situation as they become available.
On January 6, using his power as majority owner, Vince McMahon put himself and former WWE presidents George Barrios and Michelle Wilson back on the company's Board of Directors, disposing of JoEllen Lyons Dillon, Jeffrey R Speed, and Alan M Wexler in the process.
McMahon had stated that his intention was to facilitate a sale of the company.
He changed bylaws to ensure that no sale or media rights deal could be completed without his approval.
Upon McMahon's return, two further Board members resigned of their own volition, those being Man Jit Singh – who was the one heading up the Board's investigation into McMahon – and Ignace Lahoud.
Stephanie McMahon then resigned from her role as co-CEO and Chairwoman and her position on the Board on January 10, as Vince McMahon was elected Executive Chairman.
There has been much speculation that Vince McMahon was looking to sell to a party that would commit to keeping him in charge of the company despite the multiple sexual assault allegations that have surfaced in the past year that led to his initial 'retirement' in July.
It's important to make clear that there has not been an official announcement regarding a sale to Saudi Arabia yet, so we'll obviously keep you updated so keep an eye on the homepage and Twitter for anything else that breaks.
You can keep up with all the latest news and updates on a potential WWE sale by clicking here.
Also noteworthy about this: A Raine representative was present for the only domestic meeting between WWE and the Saudi government that has been recorded in public filings under the Foreign Agent Registration Act. https://t.co/vjNiWKiHJk https://t.co/xDbK6iJMvS pic.twitter.com/pkMv2hN7Yi

— David Bixenspan (@davidbix) January 12, 2023
Think you're a wrestling mastermind? Well you can prove it by taking quizzes in our brand new quiz section! Don't forget to tweet us your results!