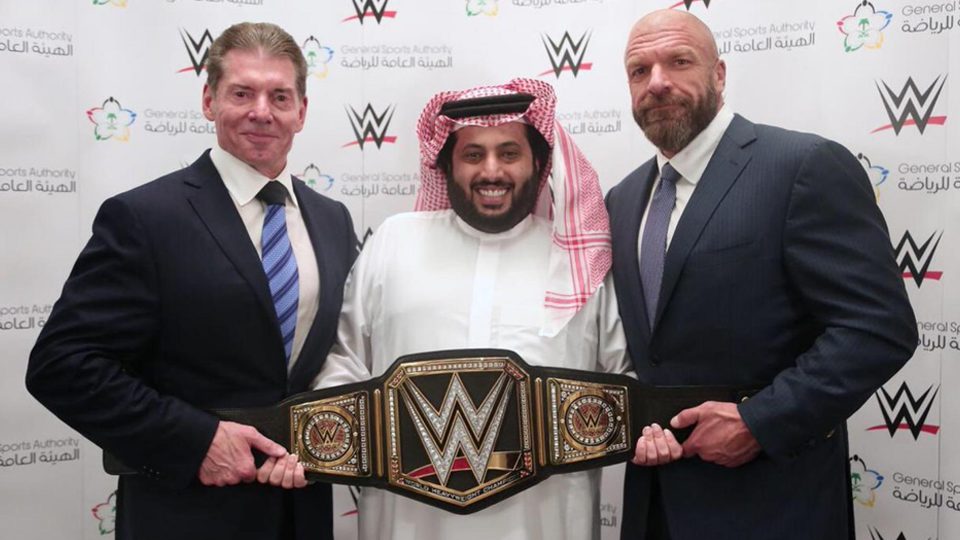 It looks like WWE will be returning to Saudi Arabia sooner than we're used to this year, according to the latest report from PWInsider.
Originally, PWInsider reported WWE will be returning to Saudi on Thursday, February 20 This means it would come between the January 26 Royal Rumble and March 8's Elimination Chamber.
However, PWInsider has since updated its report. According to Mike Johnson's sources, the date is actually slated to be February 27, 2020.  This puts the show much closer to the Elimination Chamber.
We've seen WWE have difficultly creating coherent storylines when they have too many major shows happening at once.  According to Johnson, Creative for the show has not been decided on yet.
WWE's contract with Saudi Arabia is for a minimum of two shows per year. This means they could do more if they fancied. Perhaps, the earlier date is setting the table for more dates.
So far, WWE has held four events there. There were two in 2018, Greatest Royal Rumble and Crown Jewel. Again in 2019 WWE held Super ShowDown and Crown Jewel.
The last one will be remembered for the travel disaster leading to talent not being able to travel back in time for SmackDown the next night. However, the SmackDown planned at the last minute ended up being one of the most well-received of 2019.
Stay tuned to WrestleTalk.com for updates on WWE's Saudi Arabia events as they become known.