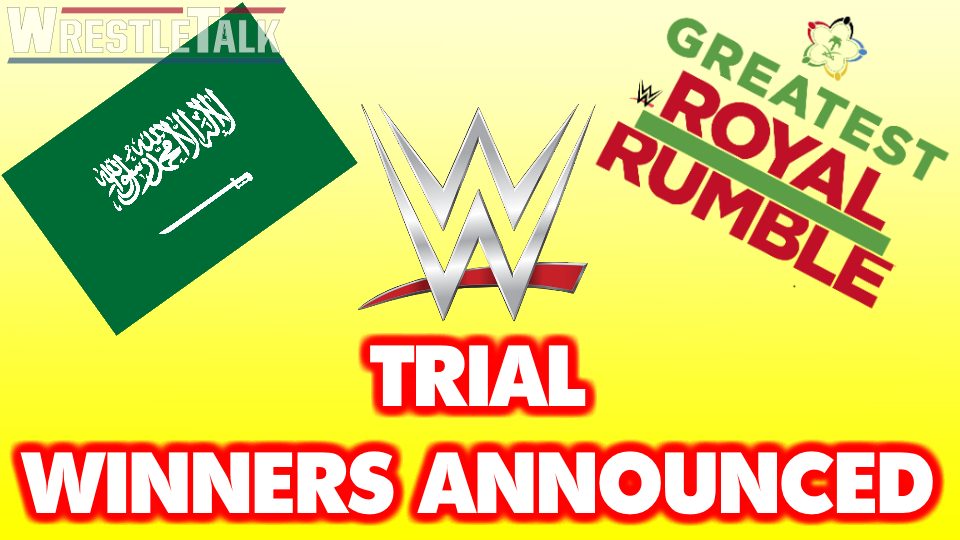 During their time in Saudi Arabia, in the lead-up to WWE Greatest Royal Rumble, WWE have been holding trials for aspiring WWE wrestlers from the nation.
After a few days of hard work, WWE have announced eight winners on Facebook and WWE.com:
"The eight participants who will continue training are:

Hussain Aldagal, a 6-foot-3, 215-pounder with a background in volleyball and bodybuilding
Mansoor Al-Shehail, a 6-foot, 175-pounder who has trained under WWE Hall of Famer Dory Funk Jr.
Faisal Kurdi, a 5-foot-9, 180-pound MMA fighter, amateur grappler and Muay Thai boxer
Nasser Bawazir, a 6-foot-3, 250-pound champion in boxing, MMA and aikido
Khalid Alhothali, a competitor in bodybuilding, as well as combat sports, including boxing and jiu-jitsu
Abdullah Almagrabi, a 225-pound karate champion and boxing trainer
Faisal Allabboudy, a 23-year-old whose athletic background includes competitive swimming, boxing and bodybuilding
Asaad Alshareef, a 23-year-old Greco Roman and freestyle wrestler who has also trained in various martial arts"
https://www.facebook.com/wwe/videos/10155739379806443/
The eight winners will receive additional training by WWE's Performance Center coaches, and at least one of them will earn the opportunity to compete in the 50-man Royal Rumble match at Greatest Royal Rumble this Friday.
The other competitors confirmed for the largest Rumble match of all time are as follows:
Daniel Bryan
Braun Strowman
Big Show
Kurt Angle
Chris Jericho
Elias
​Baron Corbin
Big E
Kofi Kingston
Xavier Woods
Apollo Crews
Shelton Benjamin
Sin Cara
Chad Gable
Goldust
Titus O'Neil
Mojo Rawley
Dolph Ziggler
The WWE Greatest Royal Rumble Kickoff Show will air live on the WWE Network, live at 11 a.m. ET/8 a.m. PT/4 p.m. GMT, with the main show starting an hour later. It will also be available via other pay-per-view services such as Sky Sports Box Office in the UK.
Are you looking forward to WWE Greatest Royal Rumble? Let us know in the comments below or on Twitter here, and as always, have a spiffing Rusev Day.