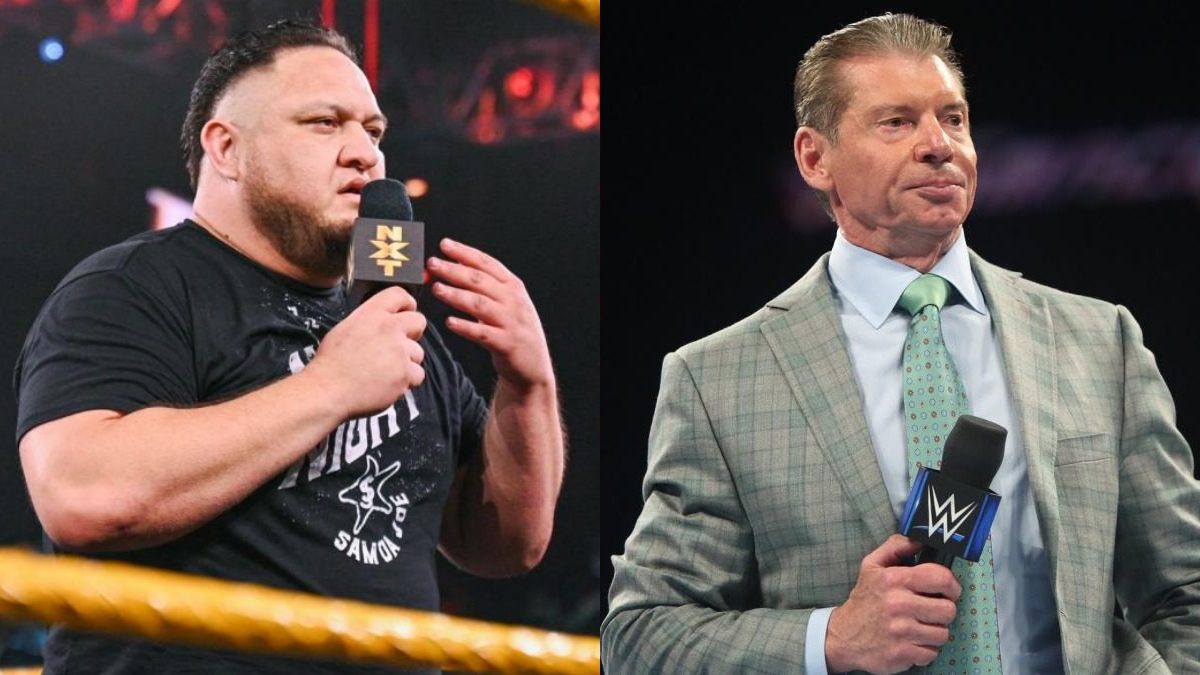 NXT Champion Samoa Joe, who is also a talent scout for WWE developmental, has commented on Vince McMahon's new directives.
The new directive, as you almost definitely know by now, is to sign young, big athletes with what McMahon would perceive as having major star potential based off looks, not indie wrestling cult favorites who have experience.
Speaking with talkSPORT, Joe had some insight about the changes. He said:
"As for the directive, yeah, there is a directive and they do come straight from Vince. Vince says, 'Hey, this is what we want'. But, the directives, it's weird. They've been around forever. I worked for WWE in developmental when I very, very first started in California and these directives existed. But, they change. It changes based on the needs of the company. It's funny, I read the articles – I know exactly what you're talking about – I read the outrage about the directive and I'm like, this is nothing different. And then next week, the directive will be different. I think at this point, the track record of NXT and the hiring process has shown that.

"There have been different cycles where different types of athletes come in. Everything from independent talents come in to just straight up athletes; these directives change and they shift basically on the needs of the company. The directive right now is probably a little bit younger and looking for a little more athletic, which isn't terrible whatsoever, but that directive will invariably shift as the needs of the company shifts. So yeah, there is a directive, it comes from Vince, we all follow it and we get the job done for him. We're happy to do so. It's that simple by the way, too! There's no other convolution to it. It's, 'We're looking for this right now, can you get us this?' 'Sure! We're the talent department, we'll go look for that'.

"It's much like a casting agency if you're in Hollywood. Then maybe a few months later he goes, 'Ah, I need this, which is different from what I said before, can you get me that?' And then we as a talent department goes, 'You know what? We can get you that!' Then we go out and we find him that. Yes, that is how it works. I hope I have demystified the process for everybody.

"When you take the circumstances and you put it in some people's imaginations, it's a much more horrible process. But yeah, it's as simple as that!"
Samoa Joe also recently spoke about why he is not in favor of getting involved in a 'Forbidden Door' situation with interpromotional wrestling, which you can read about at this link.
Joe recently beat Karrion Kross for the NXT Championship at TakeOver 36 and looks likely to defend soon against Johnny Gargano, LA Knight or Pete Dunne.
To make sure you stay updated with all the latest wrestling news, add WrestleTalk.com to your Google Discover feed and follow us on Twitter!