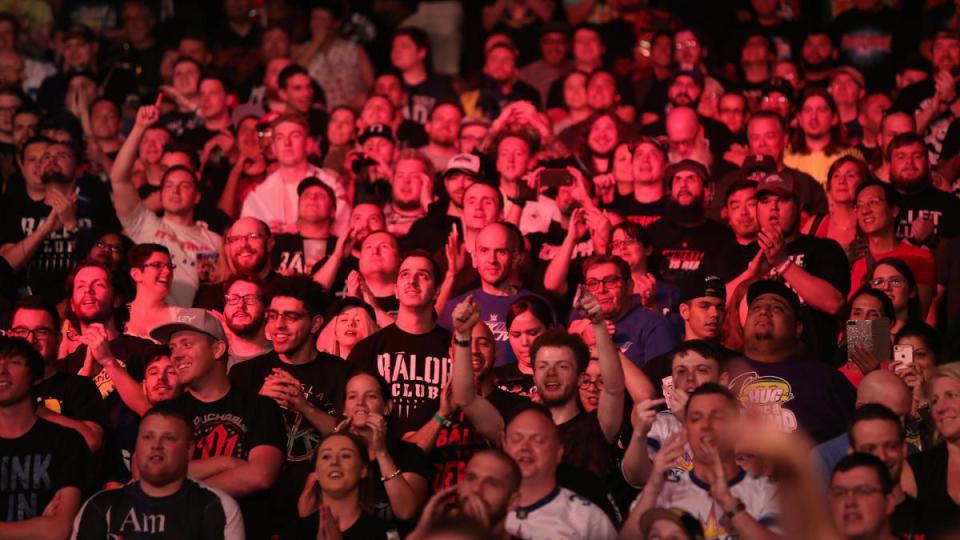 WWE don't like it when you show active support for something that isn't WWE, and if you put it on a sign, then they really won't like it, as fans discovered at last night's Hell in a Cell.
One fan attempted to take a sign in with "I'm only here 'cause All In sold out" on it. It's fair to say he didn't get through security with it. You could argue he did it for exactly this reason, and it's hardly a shock that the sign was taken from him.
Had the hotel and rental car booked but @ALL_IN_2018 sold out so quick, so I had to settle with HIAC and they didn't let me in with my sign lol pic.twitter.com/g1r4gQYhox

— adam (@adam4L) September 16, 2018
Another sign that found itself in the discarded pile was one with "Boo the Woo" on.
Security doesn't want us to Boo the Woo ?? #WWEHIAC pic.twitter.com/z73IKts32p

— Kim (@kimberlasskick) September 16, 2018
Again, given WWE's zero tolerance of these sorts of shenanigans, it's hardly surprising that they don't want one of their biggest baby faces openly mocked in the crowd.
What I would say however, is lighten up a bit WWE. It's all a bit of fun.