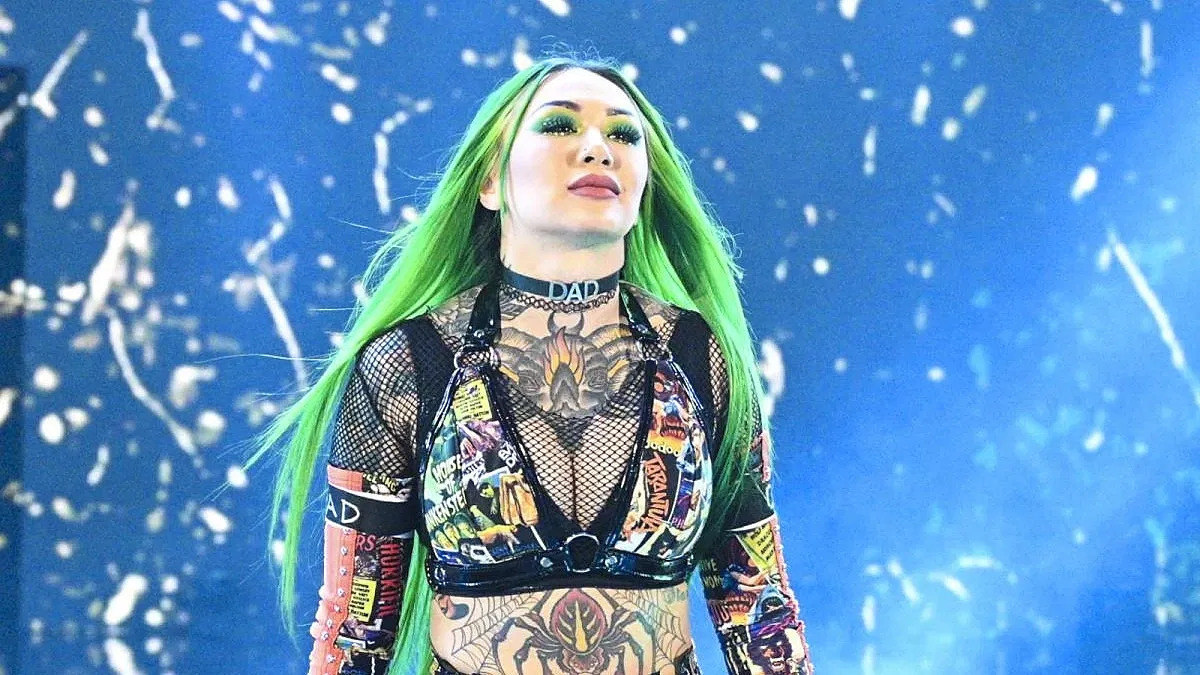 Earlier this week, WWE star Shotzi was forced to delete her Twitter account after being mercilessly abused by "fans" for her performance in the Money in the Bank ladder match this past weekend.
While Shotzi made a number of mistakes in the match, there is no excuse for the level of targeted abuse she received. Shortly before deleting Twitter, she put out a statement, revealing she had been crying as a result of the abuse. She said:
"There are 3 things I care about at the end of a match. Is everyone safe? Did everyone have fun? Did the crowd react? Nobody got hurt. We all had a blast and the Vegas crowd was HotHotHot!

"I felt on top of the world after that match and was so excited to finally have my first hardcore match in over a year. I wouldn't have done anything I didn't practice or thought I couldn't do safely.

"But I'm not a wrestle robot, I'm human and slips happen especially in a CHAOTIC UNPREDICTABLE ladder match! I can take a joke and laugh at myself (One of the first things I said was "I can't wait to see that spot on botchamania") but comments like "you should be fired" and other terrible things admittedly hit hard.

"I had to have a few friends wipe the tears off my face and slap some sense into me and remind me WHO THE F I AM! That being said, all my haters can SUCK MY BIG GIANT HAIRY MANGOS!"
She has been silent since deleting her Twitter, but has now taken to her Instagram stories to assure her actual fans that she is fine. She wrote:
I appreciate everyone checking on me but I swear I'm fine. I have been going through the toughest year of my personal life so it's deeper than nasty comments, but also Twitter has not helped with my already fragile mind state. Just trying to stay motivated and positive. I am focused on my goals and not what's on the internet."
Once again, please remember that wrestlers are real people, and your words take a very significant toll on a person's mental health. So, the next time you're thinking of abusing someone, please don't. It's stupid.
If you or anyone you know has been the target of online abuse, you can visit our Support Each Other page for details on several charities that specialise in giving expert help to anyone who needs it.
To make sure you stay updated with all the latest wrestling news, add WrestleTalk.com to your Google Discover feed and follow us on Twitter!