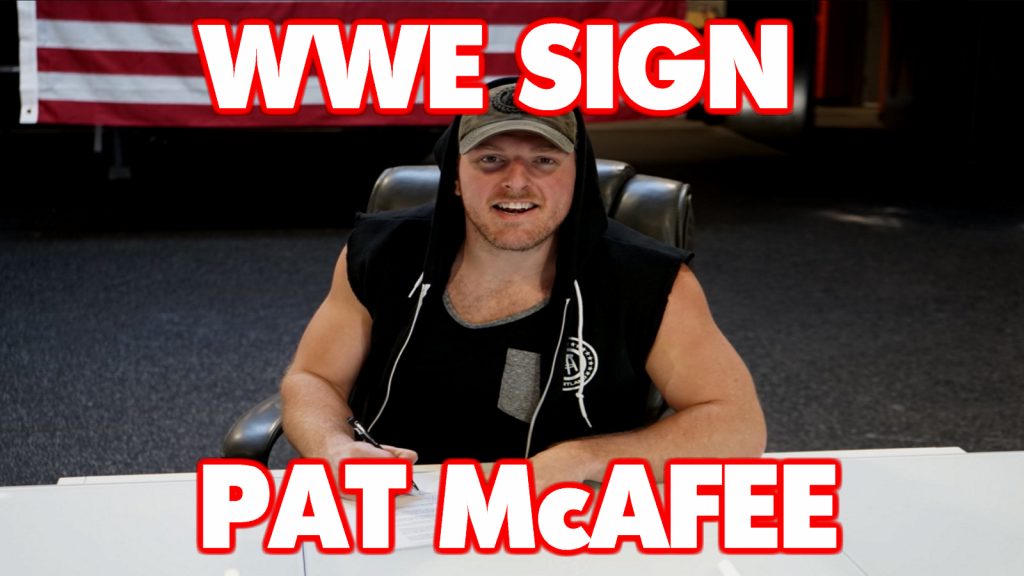 According to WWE.com, former Indianapolis Colts punter Pat McAfee signed with the company Wednesday to serve as a commentator on the pre-show panel for April's NXT TakeOver: New Orleans pay-per-view.  McAfee, who played for the NFL from 2009 to 2016, will join the panel of Charley Caruso and Sam Roberts on the Saturday April 7th broadcast, which will stream live on WWE Network.
The former two-time Pro Bowler took to Twitter to both celebrate and hype up his first appearance as an on-air talent during Wrestlemania weekend.
Signed a @WWE contract today… Can't wait 2 rock the mic Wrestle Mania weekend with @WWENXT.. Living a real dream right now~> https://t.co/37znJGUJUX pic.twitter.com/en5DOi66PC

— ?️at McAfee (@PatMcAfeeShow) March 21, 2018
Since he retired from professional football in 2016, McAfee — a former recipient of the NFL's "Walter Payton Man of the Year" award — created the "The Pat McAfee Show" podcast, toured as a stand-up comic and  founded Barstool Sports' midwest affiliate Barstool Heartland.
McAfee, an avid wrestling fan, described his early childhood fascination with the sport — and his love of the historic Monday Night Wars — to the Indianapolis Star in 2017.  "I grew up in a very blue-collar family, and every Monday night was my escape," he said.  I'd watch Nitro and "Raw" and I would see the Nature Boy talking about limousine-ridin', jet-flyin', all that stuff.  And you'd hear the Rock and his persona and his image and Triple H, Stone Cold … those are the guys I wanted to be."
His work as a commentator at NXT Takeover: New Orleans will not be the first time he's participated at an NXT event.  The athlete turned radio host served as a special guest ring announcer at an NXT Live event in Indianapolis last month and even got involved in the action by helping Aleister Black defeat Adam Cole:
https://www.youtube.com/watch?v=zhCquGrddBU
Cole and McAfee had traded digital blows via social media leading up to the bout, leading McAfee to respond in ring. "My dream was always to become a professional wrestler," McAfee told the Star in 2017. "I kicked a football one day and found out it would go real far and a business decision kind of took me that way.  But wrestling is still on my mind."