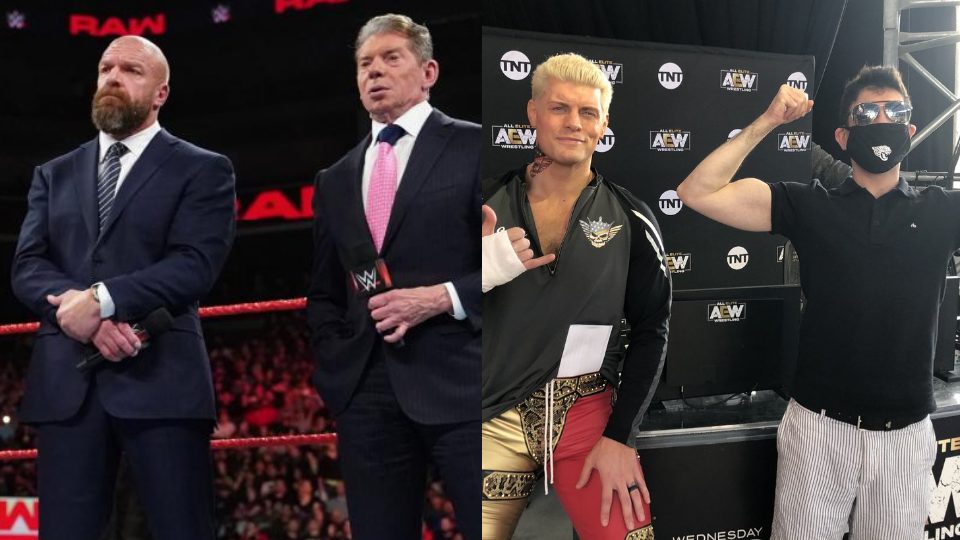 As had been rumoured a number of days ago, it's now been confirmed that WWE has signed an impressive performer who's stood out in AEW.
Miro mentioned during a recent live stream that Ben Carter had "gone to the dark side", and Dave Meltzer has confirmed in the Wrestling Observer Newsletter that Carter has signed with WWE.
It's been expected that Carter will be a part of the NXT UK roster due to the fact he was having trouble signing deals in the US due to his residency and visa status. He even worked AEW shows unpaid – which he did say he was fine with.
Carter had wrestled on Dark a few times but most notably a match against Scorpio Sky on the special 'Late Night Dynamite' episode.
Meltzer writes:
Ben Carter, who looked great in AEW matches with Scorpio Sky and Lee Johnson, signed here. The guy is a real talent who deserved to be signed. It would have been better if he would have gotten a year working the indies first to get matches with a wider variety of people, but that isn't possible now. AEW is tough because they already have too many guys for the amount of TV time they have. But WWE is even worse as they have guys even more talent stockpiled. Carter had also just appeared on Impact tapings and did an Xplosion match with Chris Sabin that people were raving about