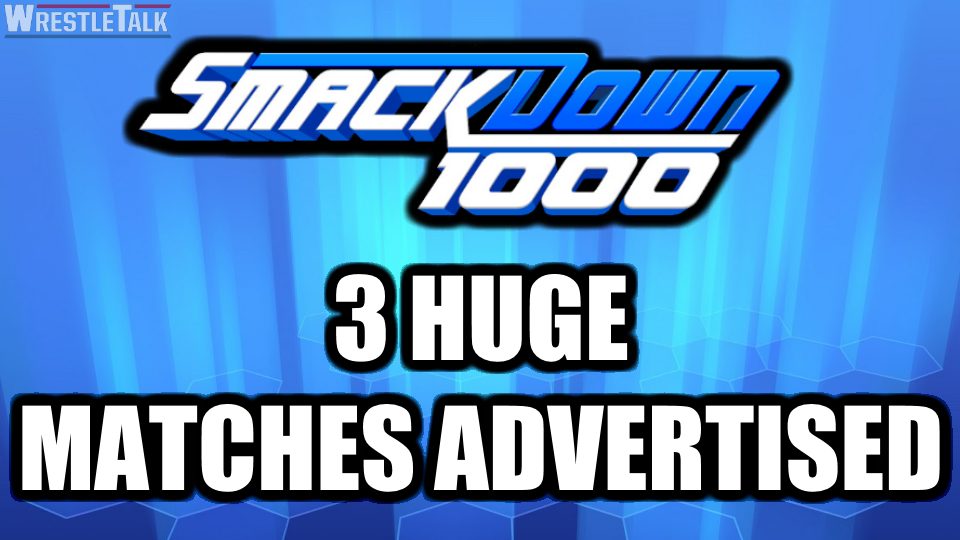 Smackdown 1000 is surely going to be one of the biggest events on WWE television this year with The Undertaker already announced to make an appearance and other legends from years gone by will most likely be in attendance in as well.
We now know a little more as to what matches to expect at the event that is scheduled to take place at the Capital One Arena in Washington, DC on Tuesday, October 16.
The arena's official website has advertised three matches so far with AJ Styles vs. Samoa Joe, Daniel Bryan vs. The Miz and Jeff Hardy vs. Randy Orton all listed. As with all future events, the initially listed matches are subject to change and given the current direction the blue brand is heading in, none of these matches are surprising.
With the event taking place after Hell in a Cell, it looks like Joe will be giving us several 'Dream Matches' with the 'Phenomenal One.' Let's just hope this doesn't result in another over-saturated feud akin to Nakamura's recent rivalry with the WWE Champion.
The Jeff Hardy vs. Randy Orton match also makes a lot of sense given the 'Viper's recent actions and the lack of any United States Championship mentioned could be an indicator of the result of Sunday's match between Hardy and Nakamura.
The final thing that is most interesting and really highlights that the card isn't set in stone is the fact that Daniel Bryan vs. The Miz is advertised even though Bryan's contract expires on September 1 and he has yet to re-sign. Only time will tell if these matches materialize but the landmark event is surely going to be a can't miss show.
Related Content
What are your thoughts on these matches? Let us know on Discord, Twitter, or in the comments below.