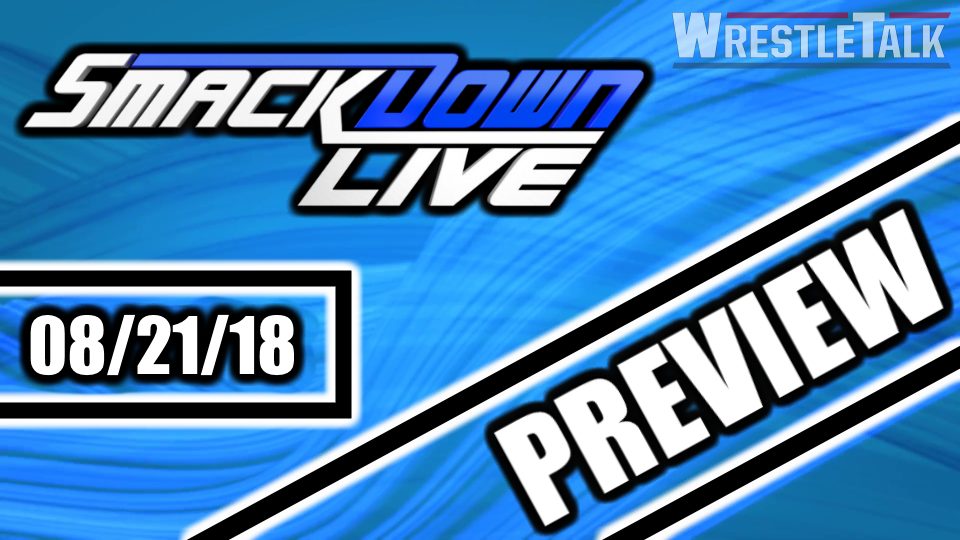 I think it's fair to say that, on the whole, SmackDown Live had a much better showing than Raw at SummerSlam, and frankly, who on earth is shocked by that?
AJ vs Joe, the women's triple threat, the tag titles, US title and Miz vs Bryan were all solid matches, and almost all out-performed their Raw counterparts.
So what's next for the blue brand? Well, hopefully there might actually be a new feud or two starting unlike on last night's Raw where they were so short of ideas that they had to bring back the Shield to stop being falling asleep.
The main thing with SmackDown Live that so often puts it above Raw is that the feuds never feel stale. We don't get the same matches every single week. There are no Authors of Pain vs Titus Worldwide feuds to sleep through, because there just isn't time to have to put these pointless matches in.
Two hours is plenty for any weekly wrestling show, a point that is proved every Monday and Tuesday night.
ANYWAY. SmackDown Live.
We start with a big one, as following their DQ loss at SummerSlam, the Bludgeon Brothers are putting their SmackDown Live Tag Team Championships on the line in a No-DQ match with The New Day.
This match is still being advertised, despite news that Rowan suffered a bicep injury during the match which required treatment. It is possible that he could battle through the pain tonight, drop the belts and then take time out to recover.
A New Day victory would make sense, too. Although they have torn through the SmackDown Live tag roster, Harper and Rowan seem a bit 'too good' which I know makes me sound like I complain about everything, but it's nice when a real challenger comes along to thwart the big bullies.
And speaking of big bullies, Jeff Hardy will be taking on Tuesday night's resident bully, Randy Orton. Somehow still managing to wrestle despite having an entire body injury, Jeff Hardy has been tormented by the Viper in recent weeks.
A thorough earlobe thrashing and face paint removal has brought the rivalry to breaking point, and tonight we will see them face off. Orton will most likely win, and honestly, for the sake of Jeff's body, I hope he takes some time away from the ring. He just isn't as young and made of rubber as he used to be.
But on a more positive note, Becky Lynch will be explaining why she slapped Charlotte and beat her up at ringside…as if it's not already obvious.
Charlotte is slowly morphing into Roman Reigns as the champion that no-one wants to see anymore. Since debuting in July 2015, she has won her brand's top belt SEVEN times. Give it to someone else you plumsacks.
Hopefully Charlotte comes out and Becky destroys her again. She's the most over female superstar in WWE and the pop she got when she slapped Charlotte was insane. More please.
The Rest
AJ Styles will be giving an exclusive interview – presumably on how not to terrify your children.
We will learn what's next for Daniel Bryan and The Miz in their feud.
Will Shinsuke Nakamura get a new challenger?
Related Content: