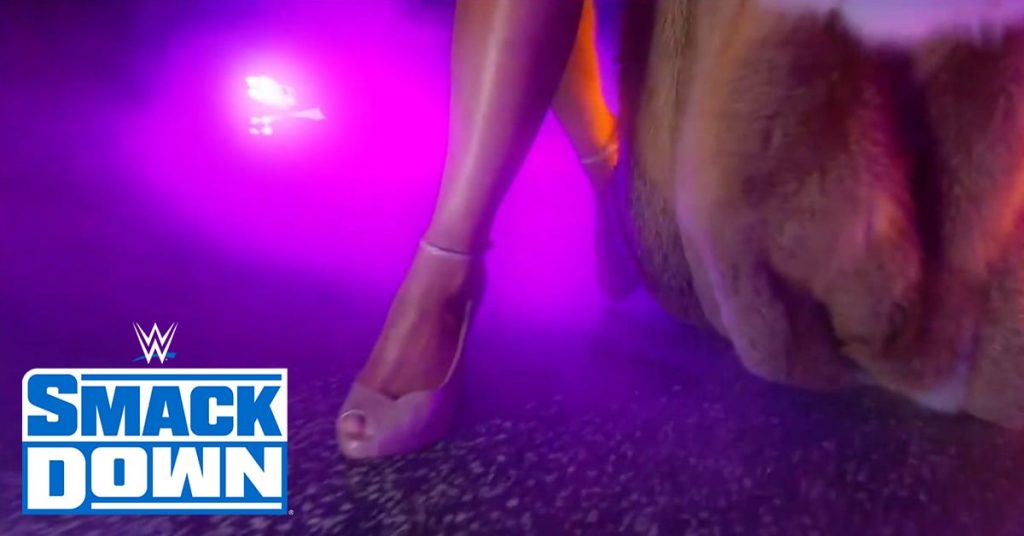 For the past several weeks, WWE has been airing vignettes of a blond woman getting dressed, putting on jewelry, and doing her make-up. Tonight, on SmackDown, her identity was finally revealed.
In what was possibly the worst kept secret in WWE, the mystery woman is none other than Carmella. Carmella started talking about why she is now untouchable.
Apparently, it is your fault. You fans are the reason why she lost her way. She forgot who she was. She's untouchable and not someone on your level.
She's baaaack! ?#SmackDown @CarmellaWWE pic.twitter.com/XrL9TxdGVe

— WWE (@WWE) October 3, 2020
WWE has a history of blaming fans for heel turns. Surprisingly, Roman Reigns, who has the most actual legitimate gripe against WWE fans, did not do this for his heel turn.
Yet, here we are with Carmella as what appears to be a new heel character. Vince didn't get Emmalina, but we can have Carmellina.
She appears to be a blond lady who is focused on glamour and will have a character who is above all the fans. Carmella does have some real charisma and this may be a character she can pull off very well.
What do you think of Carmella being The Untouchable Carmella? Let us know on Twitter.