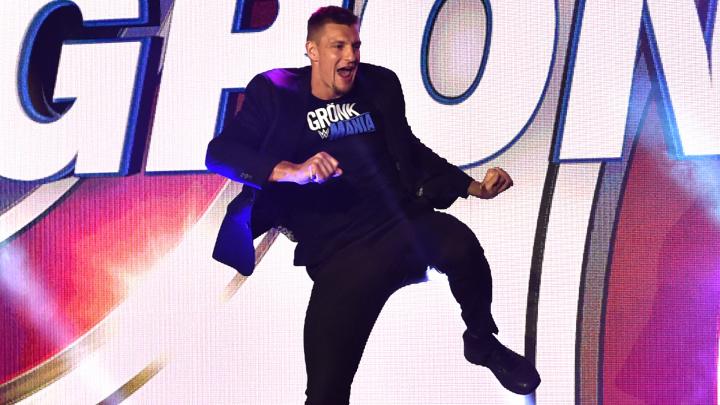 All things considered, last night's SmackDown was pretty jam-packed. The show featured not only the announcement of another title match for WrestleMania, but former NFL star Rob Gronkowski made his first official appearance for WWE.
As WWE has done for all the previous Performance Center shows to date, a full-length match from a previous pay-per-view was shown. However, this one made slightly more sense.
WWE showed Bray Wyatt's WrestleMania XXX match with John Cena in its entirety on the show. as much of Cena and Wyatt's 2020 feud is based around that match in 2014, it at least made some sense to show the match.
Last week's SmackDown, which was the first show moved to the Performance Center due to the Coronavirus pandemic, saw an increase in viewership. However, the novelty of the PC shows has clearly worn off, as this week's show lost viewers.
Showbuzz Daily is reporting that last night's SmackDown show brought in an average of 2.563 million viewers across the two-hour broadcast. The show was also able to bring in an 0.75 rating in the all-important 18-49 demographic.
For comparison, last week's show which featured an appearance from John Cena, brought in 2.588 million viewers. This means that this week's show averaged 25,000 fewer viewers.