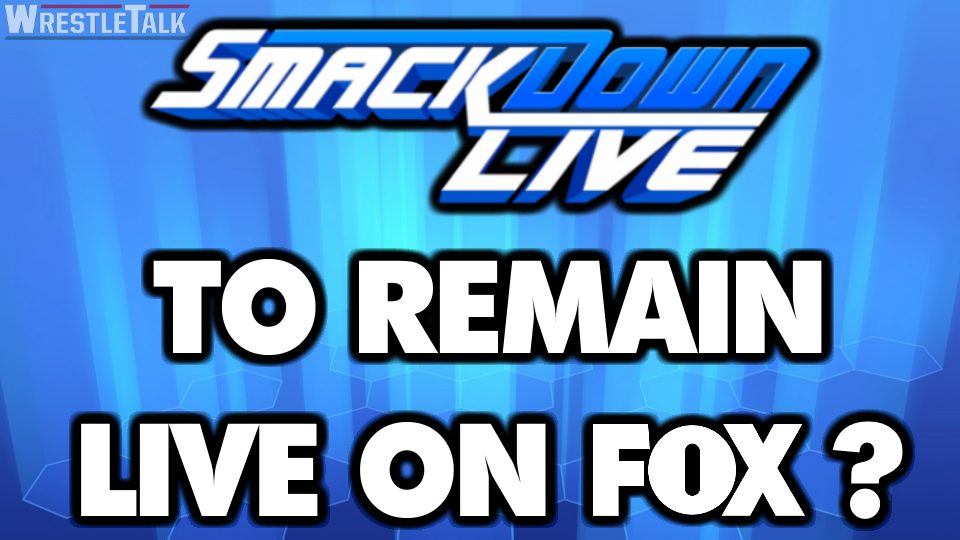 Since 2016's brand split, WWE SmackDown Live has been viewed by hardcore wrestling fans as "the wrestling show" or simply "the better show". With its 2-hour runtime demanding more tightly-produced shows, and on-again off-again devotion to matches, SmackDown usually bests a 3-hour long Raw event based upon talking segments and Bobby Lashley skits, which not even Sami Zayn can save with his reading glasses.
It was something of a blow to learn about WWE's Fox TV deal, which would put Tuesday's show on Friday nights and extend it to 3 hours, just like Raw. But imagine the horror of SmackDown Live fans when the rumor circulated that the show would not even be live anymore. The reason for this was due in part to keeping WWE's live event schedule intact.
However, according to an exclusive from The Wrap, it looks as though SmackDown will be live, and will remain live for the foreseeable future. The report suggests that current SmackDown Live branding, which has been going strong since 2016, was one of the factors leading to the decision not to move to a taped show. Apparently, SmackDown Taped! just doesn't have the same ring to it.
Changes for the so-called "B show" will not go into effect until 2019, when the billion-dollar deal is set in motion. Only time will tell if the changes are to benefit the product and fans, or if those are mere afterthoughts when one inks for that much money.
Is the move from Tuesday on USA to Friday on Fox a good thing? Would SmackDown suffer if it was no longer live? Comment below, or tweet @ WrestleTalk here!