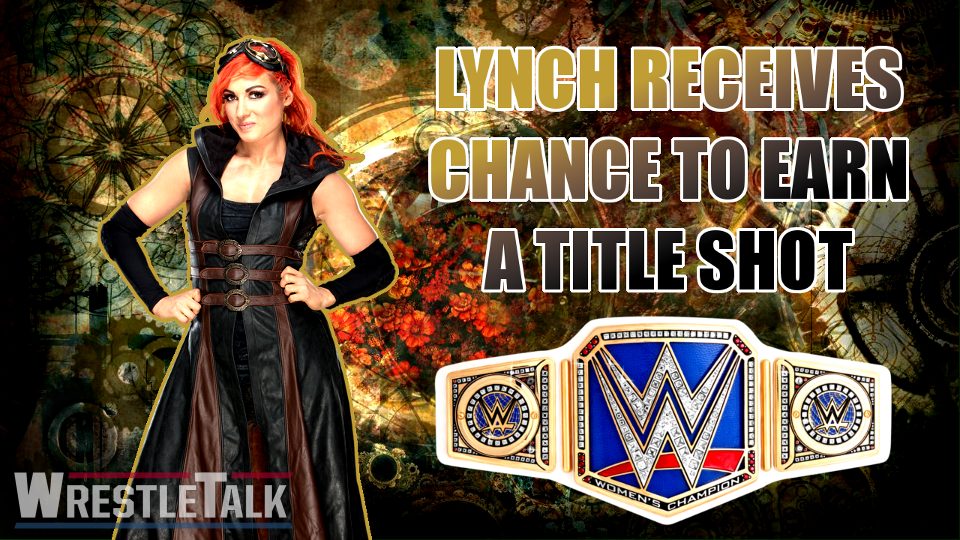 While a somewhat lackluster feud between Carmella and Asuka over the WWE SmackDown Women's Championship has been simmering away at the top of the division's card, a former champion has been racking up wins at the bottom.
Becky Lynch has spent the last year and a half without any real storyline. She lost the championship to Alexa Bliss in December 2016 and hasn't looked particularly strong since. A push did, however, seem to be in the making prior to the 2017 Money In The Bank pay-per-view. Unfortunately for Lynch, this was the event which saw the current champion claim the contract that won her the title.
Thankfully, this extended period spent in limbo does seem to be coming to an end. For some time now, the 'Irish Lasskicker' has been picking up back to back wins over the likes of Mandy Rose, Sonya Deville and even the woman who finally ended Asuka's record-breaking undefeated streak, Charlotte Flair.
Last night's episode of SmackDown Live saw the continuation of this as Lynch tapped-out Mandy Rose once again. Following the match, the former Women's Champion took to the mic to call-out Carmella, letting her know that 'Straight Fire' is coming for the title.
Later, Carmella argued with the blue brand's General Manager, Paige, that Lynch shouldn't get a shot at her title. Paige agreed but not quite in the way the 'Princess of Staten Island' hoped for. The GM didn't hand Lynch a title shot but instead set up a match for next week's episode between the pair. If Lynch manages to overthrow the champion, the two will meet again for the title at the 'Biggest Event of the Summer', WWE SummerSlam.
Is it time for Becky Lynch to regain the WWE SmackDown Women's Championship? Let us know in the comments below or on Twitter here. You can also join us on Discord to chat with Oli, Luke, the magazine team, the website writers and each other here!