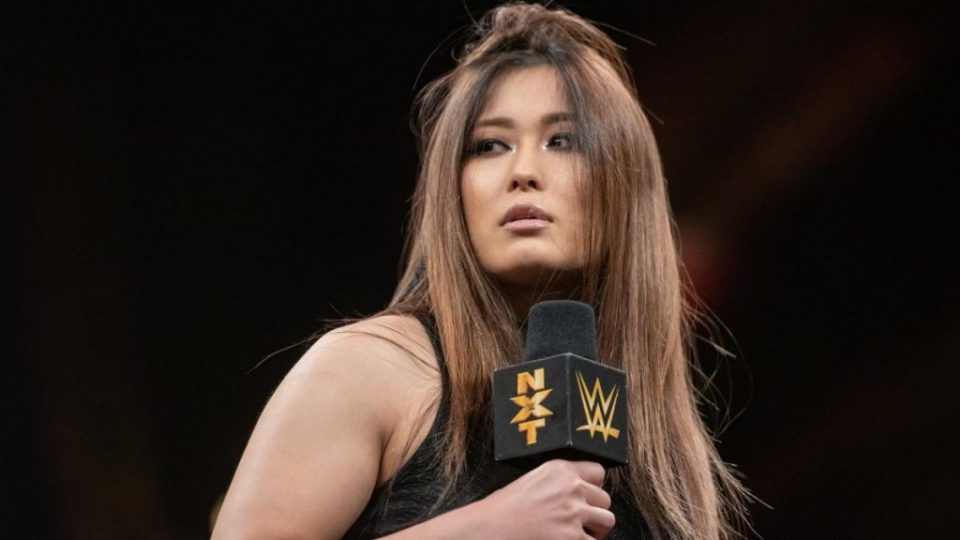 To be fair, Io is a very hard word to spell, and when it's a full name of Io Shirai, you can't really blame WWE for spelling it wrong.
Oh wait, we can and we most certainly will, because you'd have assumed that the first thing you'd do when submitting an application for a trademark would be to check that you're spelling the name properly.
Io Shirai is currently in NXT, and although her ring name was her ring name before she came to WWE, the company still likes to make sure it owns literally everything and has therefore decided to trademark it.
But presumably, as you can see from the blunder below, she's still safe to use "Io", as long as she spells it right.
I couldn't believe WWE got Shirai's name wrong until I looked it up myself. https://t.co/YLLRVylRze pic.twitter.com/XbKMDAmRk9

— luchablog (@luchablog) September 12, 2019
Whoops.
Shirai will be in action in a fatal-4-way match with Bianca Belair, Candice LeRae and Mia Yim when NXT debuts on the USA Network on Wednesday, September 18. The winner will become the number 1 contender for the NXT Women's Championship, currently held by Shayna Baszler.