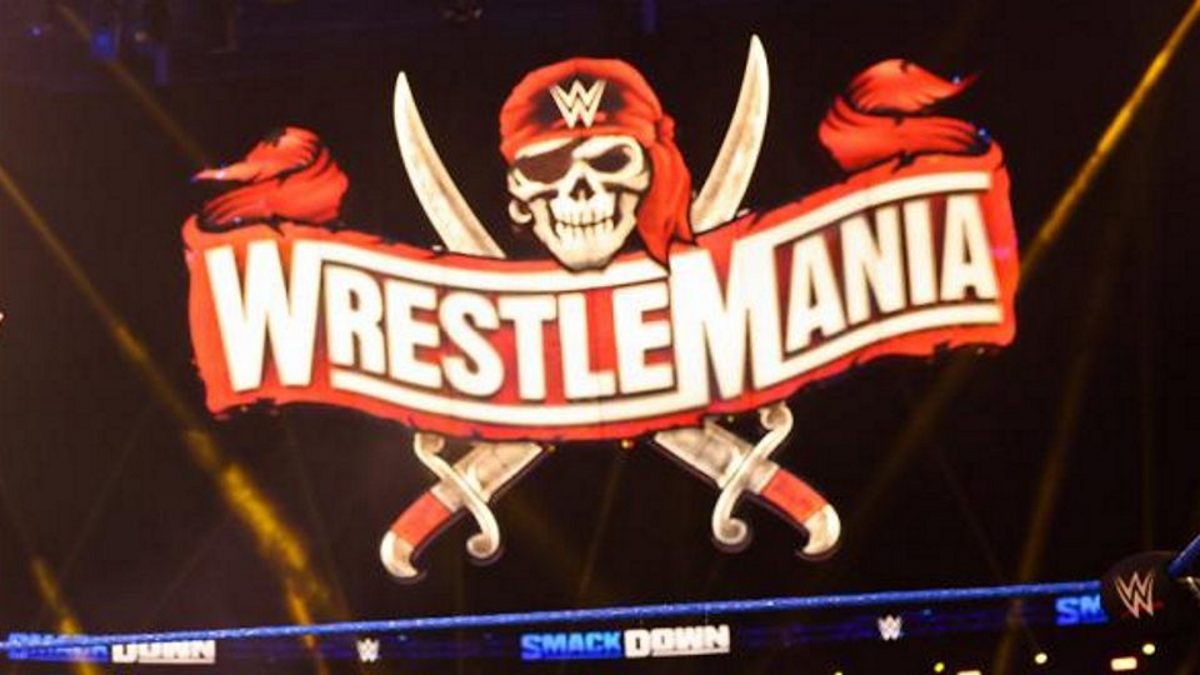 A WWE star has discussed their recently scheduled WrestleMania 37 match, calling the bout a "dream come true".
At this year's WrestleMania, Kevin Owens will take on Sami Zayn in a singles match. Owens has opened up about wrestling his "former" friend at The Show of Shows.
Speaking on Talking Smack, Owens recalled him and Zayn's history. Explaining why Zayn is more like a brother than a friend, Owens pointed out that many fans have followed him and Zayn's careers, giving this singles match even more significance.
Here is the full quote:
"It's really hard to put into words what it means to our careers because we've been joined at the hip really since we met in 2002, almost twenty years ago. I like to say we're more like brothers than friends because we never chose to be friends with each other. Right? You don't choose your relatives, you're just born into a family and whoever you're related to, you're related to. So Sami and I, where we came from, Quebec, it was really hard for people to get outside of the province and make their names in wrestling.

"Then when we started getting a bit of a buzz, all these wrestling companies, these independent companies would bring us together and we had no choice. They would say 'we want the best two, and that's you two.' So we'd have to drive together, 12, 13, 14 hours. We'd have to fly everywhere together. It was just the way it worked out. So that's why I like to say he's more like a brother than a friend.

"All I care about is WrestleMania in two weeks. Me and Sami Zayn, it's a dream come true. It's also going to turn out to be kind of a nightmare for him. Hopefully, once it's all said and done, I'll have managed to beat some sense into him and the old Sami will be back and he can straighten things out and get back on the more righteous path.

"I'm really pumped about WrestleMania because deep down in the end, when you strip everything else, the conspiracy theory, this YouTube guy, you put it all aside, it's Kevin Owens versus Sami Zayn at WrestleMania. You don't understand how many people have followed our careers for almost two decades who are so pumped to see it happen. Our families. Our fans who've been loyal to us, it's a great feeling."
Sami Zayn and Kevin Owens have shared the ring at WrestleMania a number of times. Zayn and Owens met during the WrestleMania 32 ladder match, before teaming up to face Shane McMahon and Daniel Bryan at WrestleMania 34. Their WrestleMania 37 match will be their first one-on-one battle at The Show of Shows.
On the latest episode of SmackDown, Sami Zayn announced a segment involving Logan Paul for next week's show. According to a new report, Paul will play a role at WrestleMania 37, possibly in this match.
Speaking of WrestleMania dreams coming true, Murphy has recently teased an interesting WrestleMania 37 opponent.
Quote via Fightful.
What are your thoughts on the above story? Let us know in the comments on Twitter or Facebook.