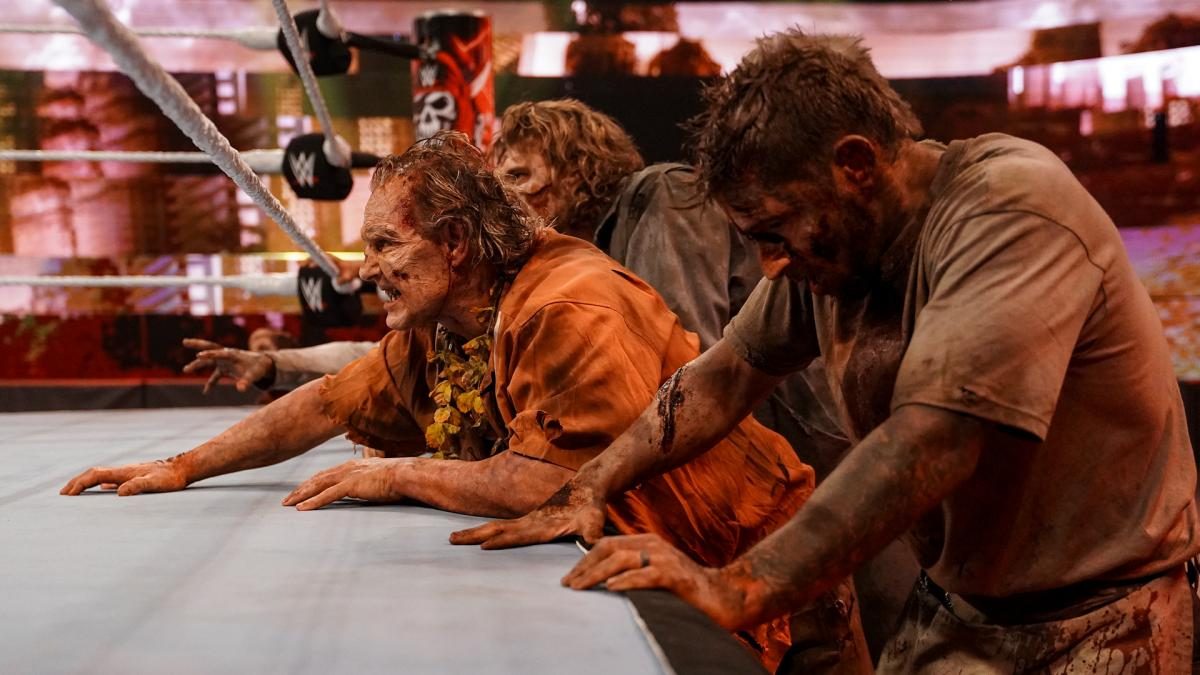 Taking to Twitter, WWE Raw star MVP has seemingly defended the decision to have Zombies involved in the lumberjack match at WrestleMania Backlash between Damian Priest and The Miz.
The former United States Champion has taken issue with fans for saying that the involvement of zombies was stupid, saying they are the same people that have no issues with The Undertaker being a character in the company:
I think zombies in wrestling are stoopid. Also… Undertaker is the best!!!!!!
MVP later said that he thinks the fans are being hypocritical when they have no issue with seeing The Undertaker on television, but criticise WWE for having "unbelievable" zombies on TV:
I don't "have" to "defend" anything. Just pointing out the ridiculous hypocrisy. Taker didn't eat people. But he was a DEAD MAN. He could teleport and shoot lightening. He was buried alive. But no, he didn't eat people. That's just too unbelievable.
What are your thoughts on the above story? Let us know in the comments on Twitter or Facebook.