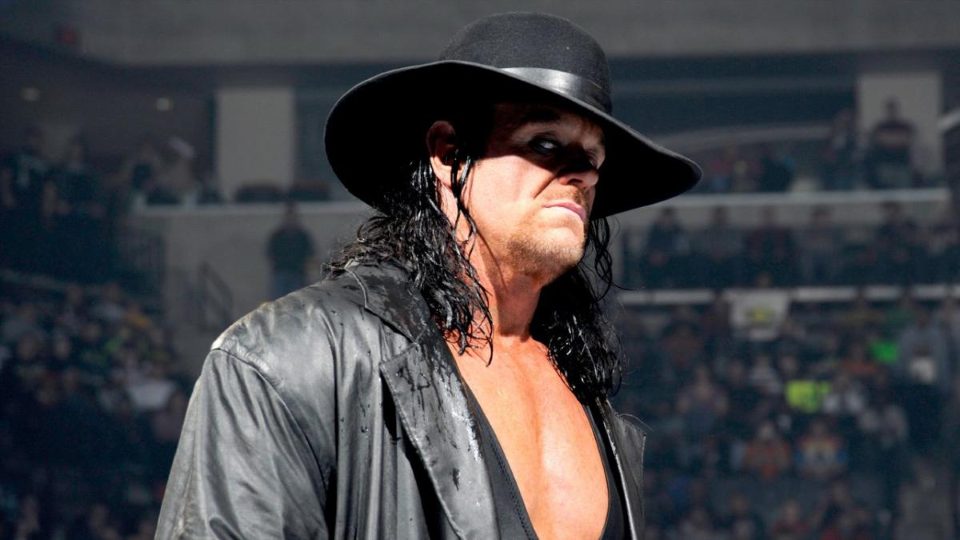 During an interview with Lillian Garcia on her Chasing Glory podcast, current Monday Night Raw star Elias opened up about getting to work with The Undertaker several times throughout the last few years.
The pair have not had a televised match together, but have shared the ring for several segments throughout the years, including at WrestleMania 34 with John Cena also involved, and the night after WrestleMania 35 on Raw.
During the show, Elias told Garcia that he even had to seek approval from The Undertaker to wear a hat before their segment at a house show in Madison Square Garden:
"Getting to work with him, he was one of, if not my favorite wrestler growing up. I remember having a match with him at Madison Square Garden. It was the main event. It was actually a big tag team match. I opened it up with one of my songs. I was wearing a hat, which I had to get approval from the dead man because it was like a cowboy hat.

"I played a song on guitar. I remember a lot of the ideas that I wanted to do. I can remember seeing interviews my whole life when you hear his music, you get chills. I remember thinking I'm not in the main event at Madison Square Garden. That's not going to get me. Sure enough, when his music went off and Madison Square Garden went crazy and you hear that gong, I got goosebumps then. Then when he came out, it was like the next level. Then when I actually saw him, I can actually feel that moment now."
Speaking of Elias, the former NXT star was flanked by a returning controversial WWE star on last night's episode of Monday Night Raw. You can read more about that story by clicking right here.
During the same interview with Lillian Garcia, Elias also spoke about how NXT management wanted to fire him before his main roster call-up the night after WrestleMania 33. You can also read about that by clicking here.
What are your thoughts on the above story? Let us know in the comments on Twitter or Facebook.
Thanks to WrestlingNews.co for the quote