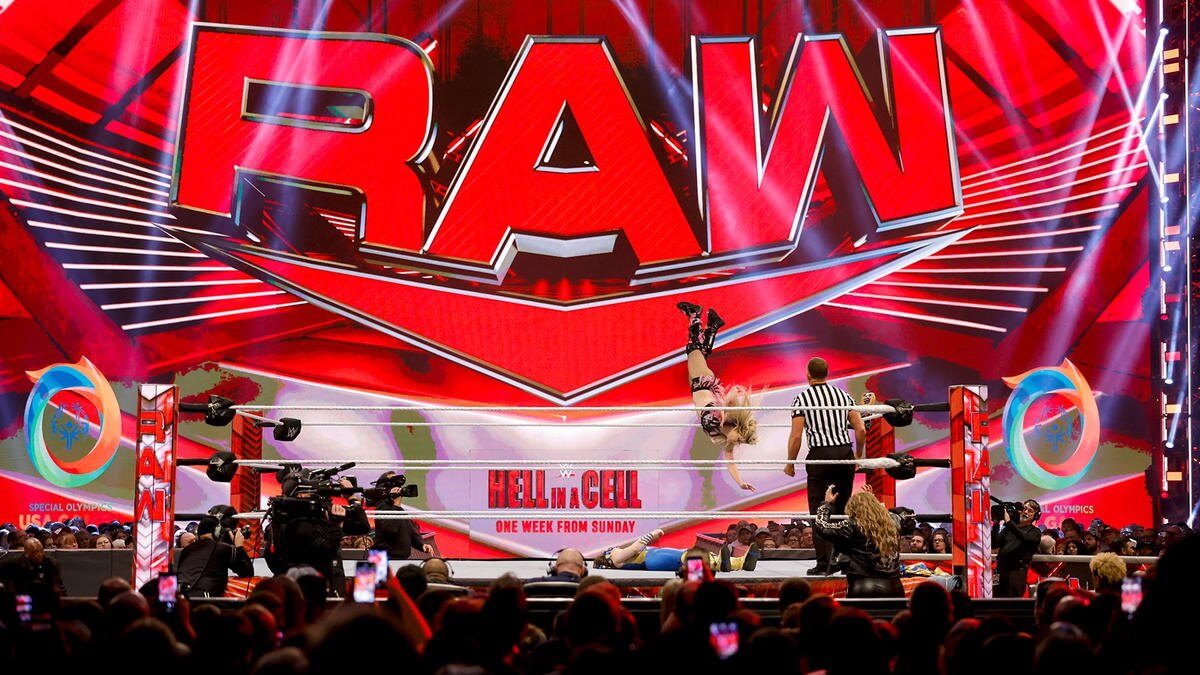 The Alpha Academy duo of Otis and Chad Gable have become one of the highlights of Monday Night Raw, due to both their incredible in-ring work and their captivating character work.
They are currently in the midst of a feud with the Maximum Male Models on the show, with Maxxine Dupri attempting to recruit Otis to the group.
Speaking on WWE Out of Character with Ryan Satin, Otis and Gable discussed the ongoing feud, the challenges of it, as well as having 'a lot of ideas' for it's direction.
They said:
Otis: It's definitely challenging because, I can't wear jewellery, it's just weird to me. Snoop Dogg gave me my first necklace Saturday before the match, I tried it on, and it was just choking me. 'What size is this?' 'It's a 28.' 'I'm a 25, brother, we have to take this off.' It's all fun. It's one of those things where I look forward to it. We get in the car, we drive to the airport, we start talking about what we might be doing this week, it starts getting giddy, and we finally get to do it. [Gable] tells me I have to calm down before matches, I start getting excited. Especially in the matches, 'Calm down, go to the next stuff.'
Gable: Let me take a second to touch on those guys and Maxxine. They are finally getting a chance to do their stuff on a bigger level on TV. We have so much talent on our roster that doesn't always get a chance to shine. It's so cool to see them because I've known for a while, and if you watch any stuff they do on their own and put on YouTube, you can see how entertaining they are and how they dove in to these characters. You're not always maybe the most happy with what the company is giving you from time to time, character-wise, I've spoken on the Shorty G thing in the past, but like me and them, I didn't complain about it. 'This is what they're giving me, let's make the most of it.' Those guys got this modeling thing, they could have done the same thing and walked around with a boo boo face, 'this sucks,' but they are so committed to it in a way that is so endearing. People, the more they get of them, the more they are going to start to love to hate them in the best possible way.
O: Mansoor, the banger he had with Cesaro [Claudio Castagnoli] in Saudi, I was there, and the crowd was already with Mansoor, but he built and built. 'Holy hell, this kid is going to be a star.' The way he says stuff during our backstage stuff, I always break. He calls Gable a little goblin. Little stuff that he says, he's talented. Mace is a hell of a guy, his flexibility for a 300-pound guy is pretty damn good. They all have the best and positive attitudes. That's what you need, especially in this industry. Keep thinking positive. Everything is going to hit you hard in the ass, but keep coming on the way out.
G: [Maxine] is another one that is so committed to the gimmick and a true performer. Anytime the camera goes on and we're filming something or in the arena, you have a hard time taking your eyes off her. She gets it. She knows how to make herself a spectacle and that's what we need here. She is great at that. When you combine the three of them, all their personalities, you'll see little glimpses of the stuff we've done with them. Our playing off each other is clicking more than I expected it to. We have a lot of ideas we've thrown out, some pretty wild ones, that I hope they run with going forward. I hope this isn't one of those flash in the pan things that is going to be over with in the next couple weeks. If I had it my way, this Male Model stuff is going to last all summer. We have ideas in the pipeline that can get us there. It's going to be entertaining stuff that you've never seen before.
Gable and Otis were a part of the Men's Showcase Tag Team Match at WrestleMania 39, which ended up being won by the Street Profits.
There have been reports of Triple H planning to break up Alpha Academy, with Otis moving to the Maximum Male Models while Gable received a singles push, but the pair are reportedly hesitant to break up due to their real life friendship.
transcription via Fightful
If you want to stay fully updated on all the latest wrestling news, click the red bell in the bottom right of your screen to receive notifications from WrestleTalk.com straight to your device!