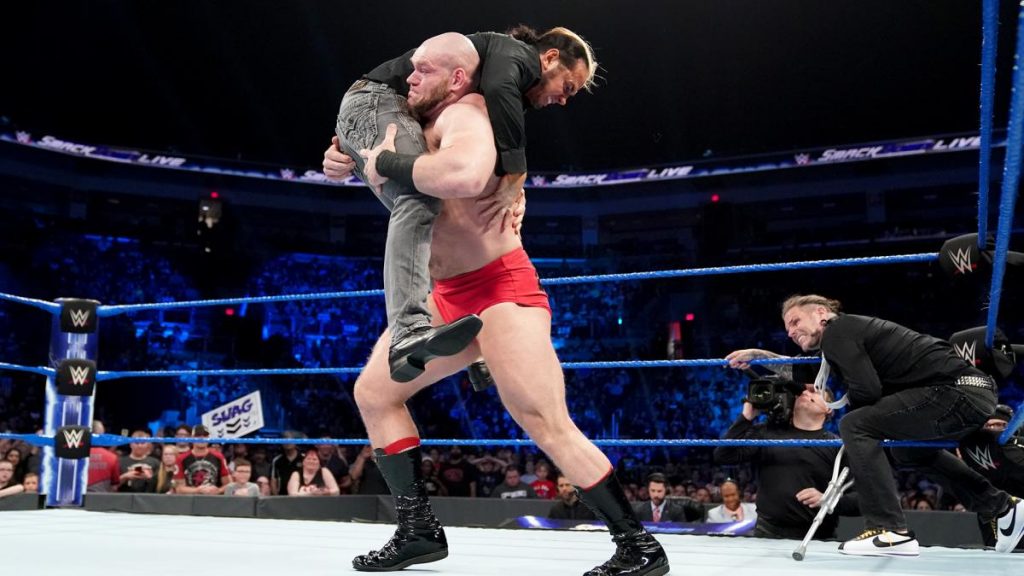 Lars Sullivan first appeared on the main roster in April following WrestleMania 35, attacking WWE Hall of Famer Kurt Angle who had just retired the night before.
After feuding with Lucha House Party, it was revealed in June that Sullivan was injured and would miss between six to nine months of action.
Over the weekend, Lars Sullivan took to Instagram to share a clip of his workout. Many people thought that this might indicate that Lars is preparing for an in-ring return.
https://www.instagram.com/p/B5vpM1npIDM/
However, it is now being reported that Sullivan is nowhere near close to an in-ring return. FW4Online is reporting that the NXT star is about halfway through his rehab process.
"We're told his return is not imminent and that he's about midway or so through his recuperation from knee surgery."
The report claims that Sullivan is about midway through his recovery from knee surgery. This means that Sullivan will likely be out for another six months, meaning he will more than likely miss next year's WrestleMania in Tampa.
Speaking of WrestleMania in 2020, it has been revealed today that the nWo and Batista will be inducted into the Hall of Fame on WrestleMania weekend in April.