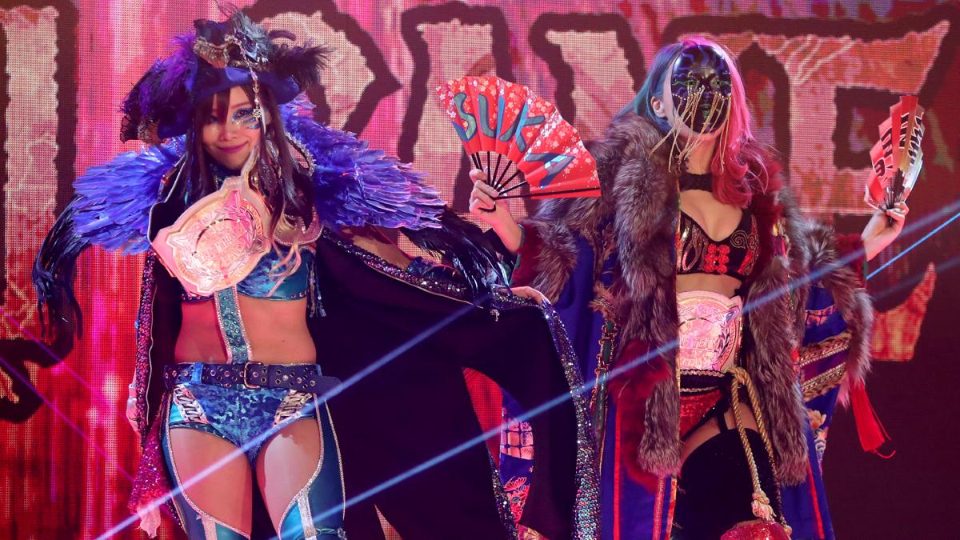 Kairi Sane has not been seen since the June 1 episode of Raw where she was defeated by fellow former NXT star Nia Jax. This match was used to build to Jax vs. Asuka at Backlash a few weeks later.
The match featured a rather nasty botch, where Sane was cut open following a collision with the ring steps. This came after a failed Bucklebomb in a previous match with Jax actually got the move banned.
As previously noted, we have not seen Sane on TV since the loss, and many people have speculated that her time with WWE may be coming to an end following reported interest from STARDOM.
We now have a major update on Sane's status within WWE, and a very interesting note about some plans that WWE had for the former NXT Women's Champion a few months ago.
Sean Ross Sapp of Fightful Select is reporting that Kairi's situation with WWE has been rather "complicated" recently. Sapp also notes that a few months ago, there were plans to have Sane return to Japan and serve as an ambassador for WWE in the country:
"Kairi Sane's status with WWE was pretty complicated as of last month.

"Sane hasn't been on WWE TV since sustaining a cut to the head during a match with Nia Jax at the end of May, but there were already other plans for her at that time.

"Many have been asking about Sane's contract status. That, we haven't heard, but as of May, there were plans for her to return to Japan and serve as an ambassador for WWE in Japan. We have been provided no details as to how that would have affected her in-ring career with the company.

"We did ask if this role was to involve the long-rumored expansion into Japan for WWE and NXT, and were just told that there is no expansion at this moment due to the COVID-19 situation. We were not informed as to whether or not the original plans for Sane even got far enough to discuss that.

"In the weeks that followed, many have gone radio silent about Sane's status with the company. Many want her to continue wrestling, and all of those we've spoken had positive things to say about her. To be clear, we are unsure of how this situation has developed over the past month. "
Sapp notes that it is unclear if Sane returned to Japan to work as a WWE ambassador would have spelled the end of her in-ring career with Vince McMahon's company.
When Sapp asked if Sane's move over to Japan would have been part of a potential NXT Japan promotion, he was told that there are no plans for 'global expansion' at this current time due to COVID-19.
It is also noted in the report that many people have gone "radio silent" with regards to Sane's status within the company, but it is also noted that many within the company speak highly of her and want her to continue wrestling.
For the latest on this rather interesting story, please make sure you stay tuned to WrestleTalk.com.