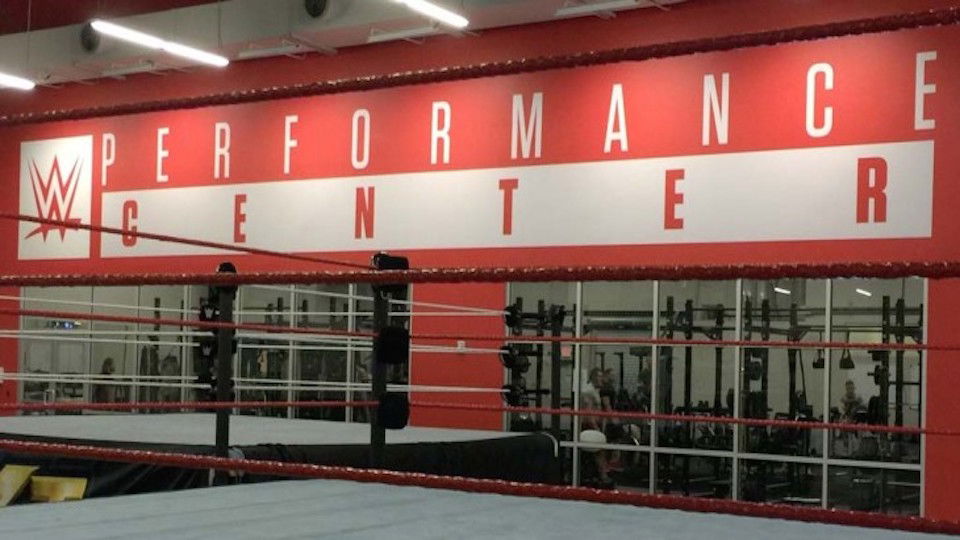 A popular Raw star has given a WWE Performance Center trainee his endorsement, claiming that he'll definitely be "The Next Big Thing".
With a striking resemblance to Brock Lesnar, Parker Boudreaux has recently gone viral in wrestling circles. Now signed to NXT, everyone is waiting to see if Boudreaux will live up to his potential.
One star who believes that Boudreaux will take the wrestling world by storm is current US Champion Matt Riddle. Speaking with ViBe & Wrestling, Riddle noted that he admires the hunger shown by the Performance Center recruit.
Comically pondering how Boudreaux is going to get his "Destroyer of Gods" nickname past creative, Riddle stated that if you can bring something unique to the table, your hunger will make you a star, saying:
"It seems more realistic to get a match with Parker," Riddle said. "I've seen Parker, talked to Parker and the conversation it went a lot better that it did with Brock. Parker is like a young kid. He is hungry, he wants to sink his teeth into this and he is making the right moves in the sense that he is presenting himself to the world properly. He seems hungry, he seems like he is trying to learn as fast as he can so he can be a part of the show as soon as he can. If you are hungry and you can bring something different to the table, you are going to be somebody in this sport.

"I think he brings all that so you never know, only time will tell, but right now I think that this Parker guy, this Boudreaux guy, I don't know if that's the name he's going to stick with. I think he called himself 'The Destroyer of Gods.' I don't know if that's gonna make it and pass the writing team, you never knows. The guy looks phenomenal. He has a great gift and only time will tell, but I think he is going to be 'The Next Big Thing.'"
After Riddle's impressive transition from MMA to pro-wrestling, if anybody knows how far hunger will take you, Riddle does.
After his famous online rivalry with Brock Lesnar, Riddle has conceded that match, noting that a Parker Boudreaux showdown is more likely.
At Elimination Chamber on Sunday, Matt Riddle pinned John Morrison to win the US Championship. Riddle and Morrison had a singles match on Raw, where Morrison may have suffered an injury.
What are your thoughts on the above story? Let us know in the comments on Twitter or Facebook.