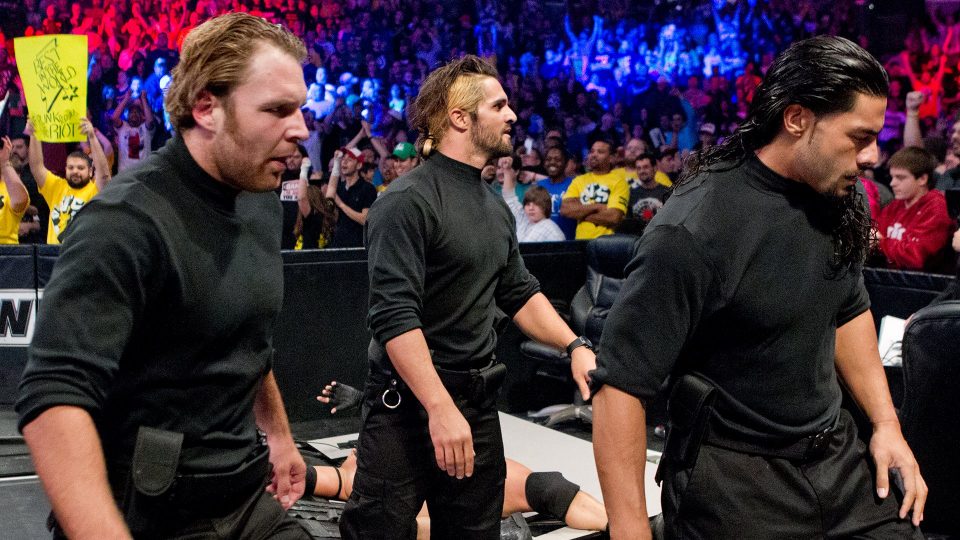 Current WWE Intercontinental Champion Big E has revealed that there was thought of calling him up from NXT with the Shield.
Big E debuted as the heavy for Dolph Ziggler and AJ Lee, and obviously the Shield debuted as the Shield, but it could have been a different story.
E made the revelation during his new 24 documentary on the WWE Network, saying:
"My first feeling of getting called up was 2012. I was doing loops. Any collective period of days is a loop. It's Roman [Reigns], Seth [Rollins], Dean [Ambrose], and me. There was some thought of bringing all four of us in together as a group. Obviously, that changes, they go on to international fame as the Shield. I was told, 'You're going to be with Dolph and AJ, on your very first night, you're going to attack John Cena.' I'm thinking, 'Man, this is it'."
When he was called up, he was still the NXT Champion and was doing the five-count gimmick in NXT but was just a mute bodyguard on the main roster.
He won the Intercontinental Championship from Sami Zayn this past December and has since retained over Apollo Crews and Shinsuke Nakamura.
Quote via Fightful
What are your thoughts on the above story? Let us know in the comments on Twitter or Facebook.