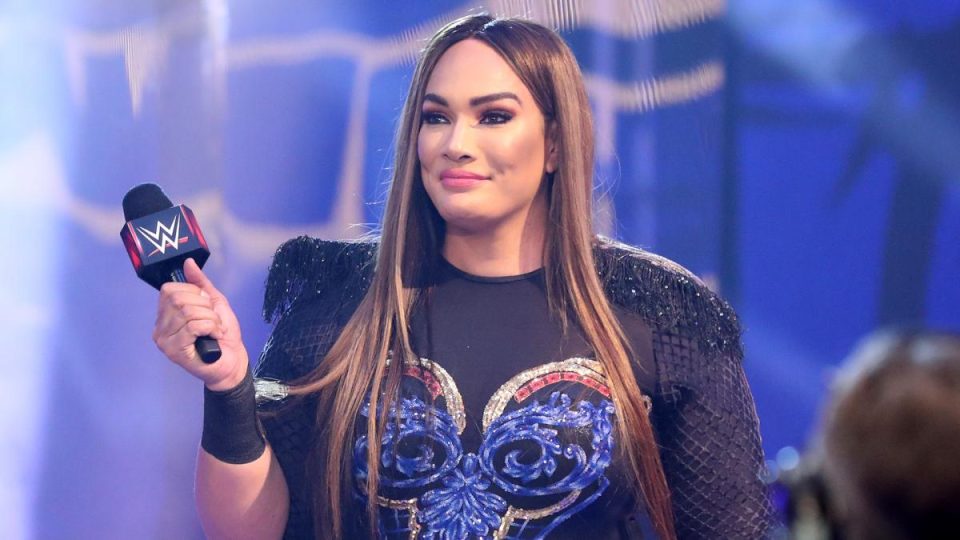 While speaking with Alex McCarthy from talkSPORT, WWE Raw star Lana has opened up about wrestling Nia Jax, and her feud with the former Raw Women's Champion.
Nia Jax has been heavily criticised by a portion of the fanbase who have accused her of being unsafe in the ring, and Lana told McCarthy that she "says a lot of prayers" before stepping into the ring with her:
"I say a lot of prayers that I'll come out in one piece! But I don't know, maybe I like the adrenaline rush. Maybe there's something wrong with me [laughs].

"I'm like what am I doing! I'm running towards this powerhouse not running away from it laughs]. But I won't let fears dictate my life."
During the interview with talkSPORT, Lana even brought up Nia Jax injuring both Kairi Sane and Becky Lynch, having the following to say on the matter:
"We remember what happened with Kairi [Sane], Becky [Lynch] and a lot of other people. So let's not forget that she took me out of the Rumble two years ago. Let's not forget she took me out of TLC."
The Raw star said that "anything could happen" when she steps in the ring with Nia Jax, noting that she knows she's "going to feel it the next day" when she's in the ring with her fellow WWE star:
"I think that Nia is very, very strong… And Nia is a beautiful Samoan with lots of strength and lots of size on her, so yeah I have to spend a lot of time mentally preparing myself because I know when I go out there, legit anything could happen [with Nia].

"I know I'm going to feel it the next day. I felt those nine tables, I feel those powerbombs, I really do!

"But I think that's what I signed up for. I'm not going to walk away from it. I'll be remembered as the girl who could take an ass-whooping and keep going."
What are your thoughts on the above story? Let us know in the comments on Twitter or Facebook.