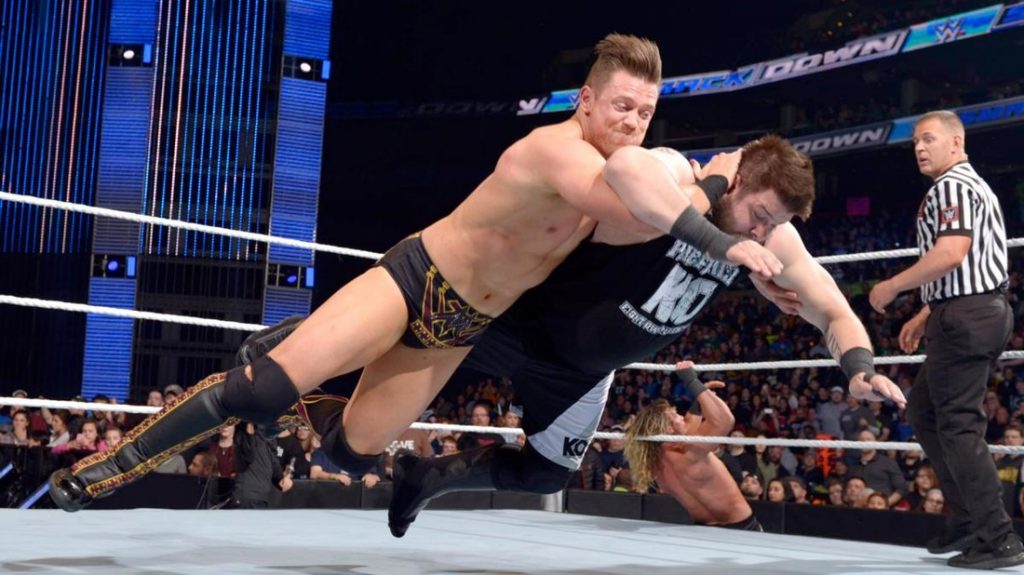 During the rapid-fire questions portion of his interview with WWE AL AN presenter Nathalie Mamo, Titus O'Neil stated that The Miz's Skull Crushing Finale is the worst finishing move of all time.
Titus O'Neil was asked to quickly name the WWE Superstar, be it past or present, with the worst finishing move and said The Miz. O'Neil didn't explain why he isn't a fan of the Skull Crushing Finale.
A portion of WWE fans and wrestling critics have often been pretty critical of The Miz's offence and the Skull Crushing Finale in particular, and it seems like at least one member of the WWE roster agrees with that.
During the rapid interview, which you can check out above, Titus was also asked whether he prefers Michael Jordan or Muhammed Ali, Ric Flair or Hulk Hogan, and wrestling or acting, even providing some rather surprising answers.
Titus O'Neil last wrestled on Monday Night Raw on the November 9th show last year, where he lost a United States Championship match in pretty convincing fashion to Bobby Lashley.
What are your thoughts on the above story and the Skull Crushing Finale as a finishing move? Let us know in the comments on Twitter or Facebook.