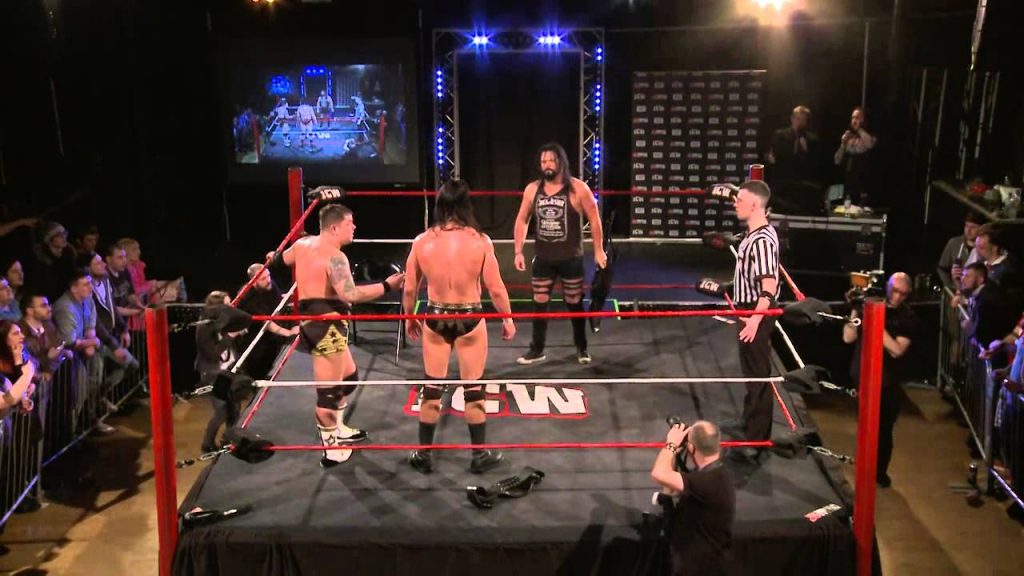 Until very recently, having a WWE contract meant that wrestling for another promotion is impossible.
But now that Vince is looking to take over the world, one promotion at a time, there is a lot more leniency.
With all the UK guys like Tyler Bate and Pete Dunne wrestling pretty much where they like, and the likes of the Street Profits becoming EVOLVE champions, WWE seem keen on building more partnerships with smaller promotions.
The latest example of this was Killian Dain unexpectedly showing up at an Insane Championship Wrestling (ICW) show over the weekend.
ICW had promised that a WWE superstar would be appearing at their Fight Club show to face Mikey Whiplash. Dain, who wrestled for dozens of independent promotions including ICW as "Big Damo", had a long-running rivalry with Whiplash during his time there.
Well the @WWE superstar at @InsaneChampWres is @KillianDain #BeastOfBelfast #BigDamo #ICWFightClub pic.twitter.com/MXY6PaS8H2

— Louch (@StephenLouch) November 11, 2018

So, expect plenty more of these one off appearances as WWE continues on it's path of taking over.
Who knows, John Cena might be at your local bingo hall any day now.