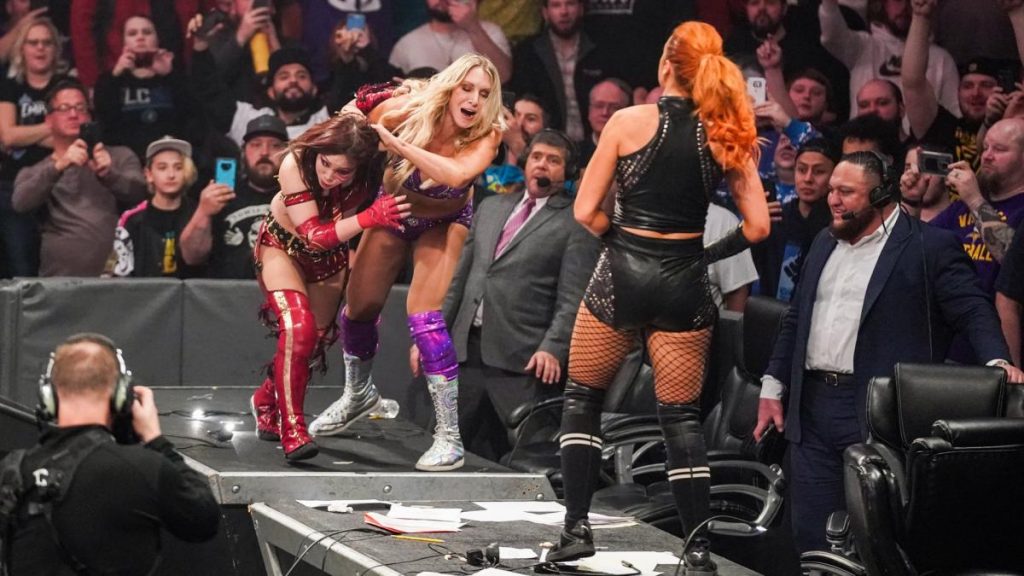 If you watched TLC last night or have seen it since, you will have noticed that the main event match between The Kabuki Warriors and Charlotte & Becky Lynch was a bit of a mess.
None of the spots really seemed to flow together, and as the match progressed everything pretty dissolved into confusion.
There was a point in the match where Kairi Sane of the Kabuki Warriors appeared to miss a spot, and then struggled to get up for a powerbomb through a table.
I thought at the time that she may have been hurt, and it appears that this may well have been the case, as Kairi was being checked by WWE's medical team after the show went off air for a possible concussion.
If Kairi did suffer a concussion earlier in the match, not only is it a miracle that she was able to do any more spots at all, but more worryingly it was incredibly dangerous for her to carry out these spots while concussed.
She was visibly struggling to even punch or kick Becky Lynch towards the end of the match, so the signs aren't great, but we will have to wait until a diagnosis is given.
TLC matches are always risky, and with the amount of spots the women in the match were trying to pull off in a short period of time, there was always the potential for serious injury.
Hopefully it's not as serious as suspected and Kairi hasn't suffered any long-lasting damage.