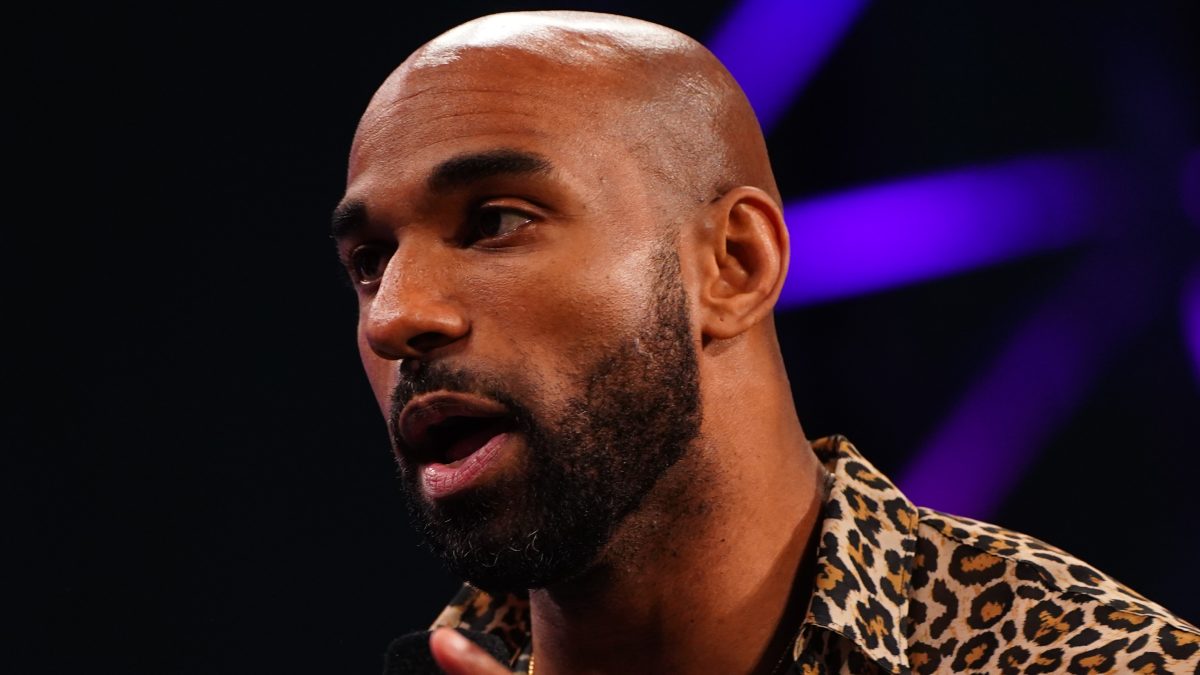 Scorpio Sky and Ethan Page will be stepping into the ring with Sting and Darby Allin this weekend. At Double or Nothing, Sting will wrestle his first proper wrestling match in almost six years.
While speaking on Sunday Night's Main Event, Scorpio Sky revealed that he was told not to hurt Sting by someone in WWE. Here is the quote, courtesy of Fightful:
"I had a buddy of mine text me, he actually works for the other company, and he's like, 'Bro, Sting was my favorite wrestler growing up, don't hurt him.' I just laughed about it. Sting was one of my favorite wrestlers growing up too. Everyone in my generation looked up to Sting. He was everything we all wanted to be and he can still go and still has that magic. All he has to do is walk out and there is still something special about him. He has the 'it factor' and brings a lot to the table still, even this late in his career. I'm honored to be a part of it and it'll be a great match."
Sting's last wrestling match took place at Night of Champions 2015. In that match, he suffered a spinal injury while taking a buckle-bomb from Seth Rollins. At the time, it was thought the injury would be career-ending.
What are your thoughts on the above story? Let us know in the comments on Twitter or Facebook.