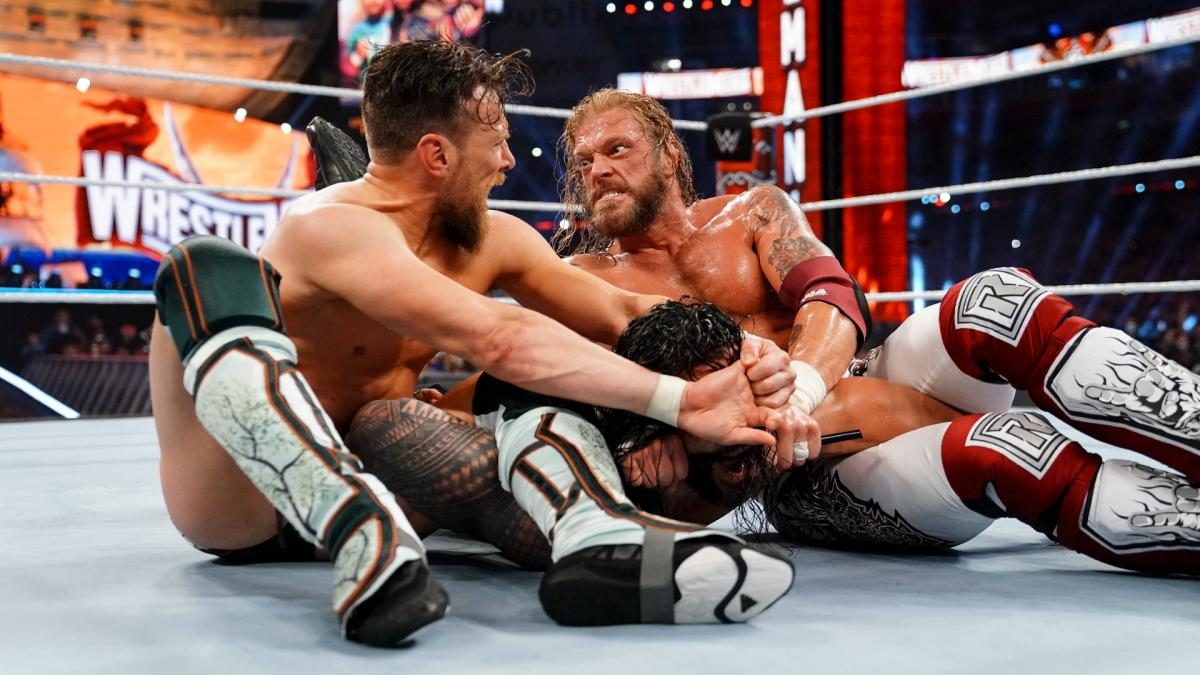 The main event of WrestleMania 37 saw Roman Reigns take on Daniel Bryan and Edge. It was a tremendous match but it turns out it was nearly missing one of its participants.
Speaking with BT Sport, Bryan revealed that he tried to get out of doing the match, saying he didn't want to get in the way of Edge's return story. Here is the quote, courtesy of Fightful:
"I kept trying to get out of it too. You know, this is a heck of a story, ten years to do the day that he was forced to retire.' It was shortly after Elimination Chamber, in the build to the singles match I had with Roman at Fastlane, it was like, 'this is going to be a stick Daniel Bryan in here thing.' Not to say that I didn't want to be part of it, I just thought it would be such a strong main event, just the two of them. WrestleMania 30, it felt like with the way the crowd was reacting with Batista and Randy, they kind of needed me in there.

This one didn't feel like it needed me. It's all water under the bridge now, but maybe that was in the back of my mind, 'hey, I'm not sure I should be in this match,' is why I had this weird reaction to actually being out there."
Roman Reigns ended up winning the match by pinning both Edge and Daniel Bryan at the same time.
What are your thoughts on the above story? Let us know in the comments on Twitter or Facebook.