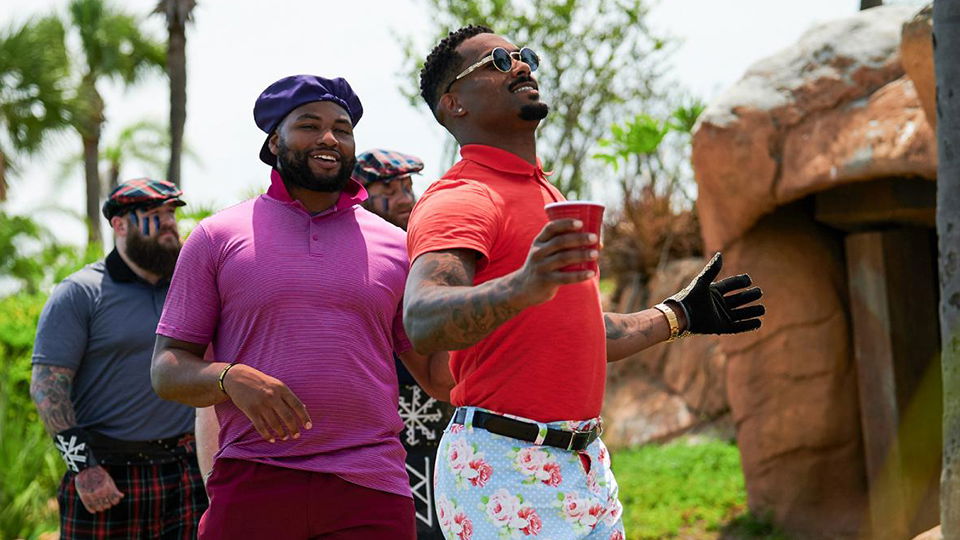 One of the more bizarre series of segments we've seen on Raw recently has been with the Street Profits and the Viking Raiders. They continue to battle in games and competitions that are not wrestling related. After basketball games and mini-golf, Montez Ford now wants a candy-eating contest.
In a recent interview with Bleacher Report, Ford discussed how they have come up with these segments. Here is the quote:
"One of the things we took as inspiration from seeing all those things growing up is doing something completely different to ensure that each event we do is completely different. When you see the Fast & Furious movies or the Saw movies or any sort of franchise that has four or more movies, you want to see the characters, but you also want to see the different setting when it comes to whatever they're trying to accomplish. That's pretty much what we tried to do with all of these skits.

We can have a barbecue cookout, we can do swimming, we can have a bodybuilding pose-down. I would definitely love to have a candy contest myself—I love candy. We have so many different types of events that we can explore with so many different personalities involved in it. Dawkins and I were talking about some of the other things we can possibly do, but we do have bowling coming up, and aside from ax throwing, that's another thing that's out of our element. But they said what they said, and we have to make sure they eat their words."
It is truly odd that these world-class wrestlers are involved in these goofy segments but that is WWE for you.
What do you want to see Montez Ford and Angelo Dawkins do? Let us know on Twitter!