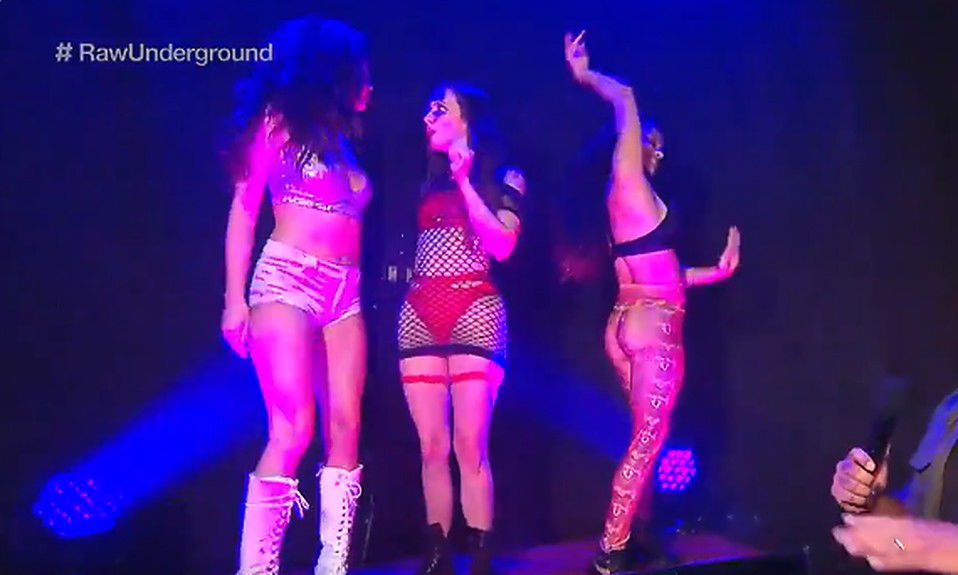 A WWE Raw star has taken to Twitter with the rather interesting request for the return of the dancing women in Raw Underground.
The women that were shown dancing were one of the most criticised parts of the new concept in its first week, with people bring up the whole objectification of women debate.
However, a member of the Raw women's division seems to disagree and actually wants them back. Liv Morgan tweeted:
Hey .. #RawUndwrground… can we bring back the dancers next week ?
I feel bad for republishing the typo, but the request is quite clear. Of course the issue has caused a lot of debate. On one hand, yes the women are there as eye candy, but on the other, I'm sure they're being paid for their work and not being forced to do it against their will.
As mentioned, they were shown several times during the first week of Raw Underground last week, but yesterday we didn't see any sign of them.