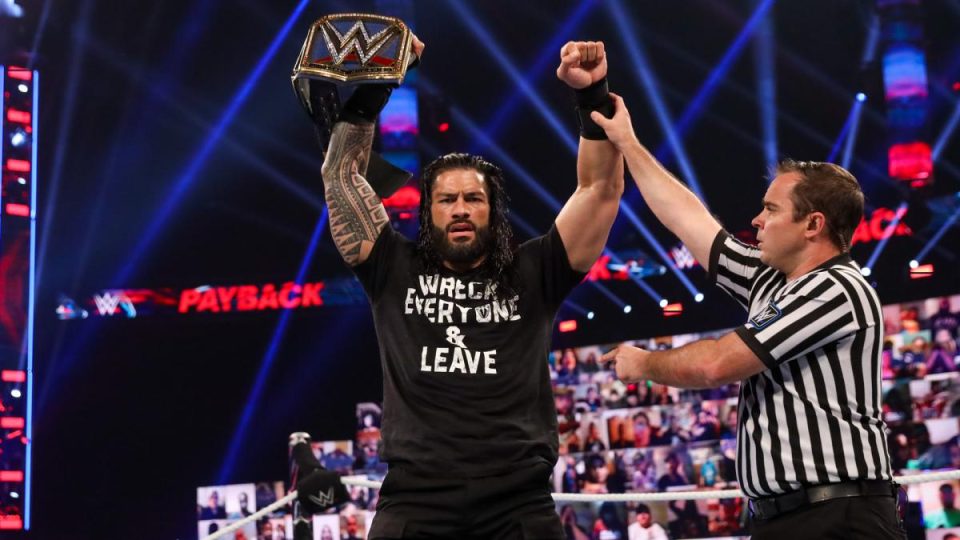 Roman Reigns is the talk of WWE today. After decimating Jey Uso at Clash of Champions, Reigns is unquestionably the top heel in WWE. Now, we know at least one person who wants a piece of him.
Current WWE Champion Drew McIntyre has said that if he were to challenge for another title he wants to face Reigns. McIntyre issued the challenge during his recent interview with Vicente Beltran. Here is the quote, courtesy of Fightful:
"If I was to have [another title], personally, I would want a supermatch with Roman Reigns for that Universal Championship and create one dominant champion. That'd be a heck of a match. Roman is a guy who has proven it for years. He's been absent for a little bit of time and returned with a different attitude that threw me for a loop. He's bigger and badder than he ever was and he's still that marquee player. I'm at the point where I'm building myself up and want to prove that I can be that top, top guy like Reigns has, and inevitably we can have a McIntyre vs. Reigns, title vs. title match. That's as big as it gets."
McIntyre and Reigns did have a match at WrestleMania 35 in 2019. This was directly after Reigns returned from his battle with leukemia but McIntyre is a much bigger star now and the match itself would be much bigger.
Do you want to see Drew McIntyre vs. Roman Reigns? Let us know on Twitter!