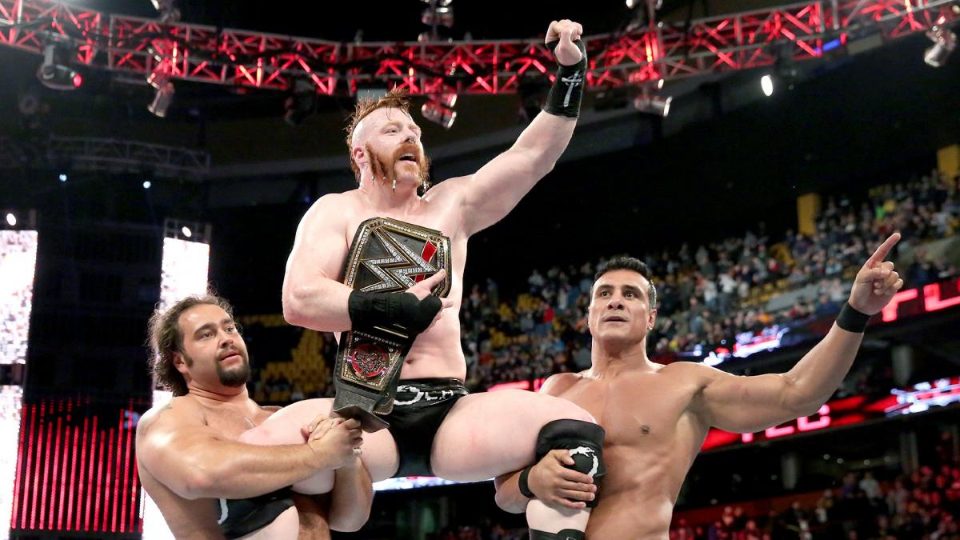 Former WWE Champion Sheamus recently made his return to the promotion. He had been suffering from spinal stenosis but was cleared to return to the ring. Since then he has been primarily beating lower level SmackDown stars like Shorty G and Apollo Crews.
He does have one goal in mind, however. On a recent episode of The Bump, he revealed he wants to win the Intercontinental Championship. Here is the full quote, courtesy of WrestleZone:
"I have basically won every single thing except for one title in this, and that's the Intercontinental Championship, I want that Intercontinental championship. I don't care who has it. I don't care if it's Braun Strowman, if it's Shinsuke Nakamura. I really don't care because all I want right now is the Intercontinental Championship because I want to create a legacy that nobody else is going to match. I want to create a legacy where I will become the first-ever Ultimate Grand Slam Champion…"
I'll be honest. I have no idea what he thinks an Ultimate Grand Slam Champion is or why he would be the first one. In his career, Sheamus has won the WWE Championship, World Heavyweight Championship, United States Championship and WWE Tag Team Championship. Winning the Intercontinental would make him a Grand Slam Champion by WWE's requirements, but he would hardly be the first man to have accomplished the feat.
Many others have won the same titles such as Daniel Bryan and Jeff Hardy. Perhaps he will enlighten on what his plan entails one day.
Are you a fan of Sheamus? Let us know on Twitter!