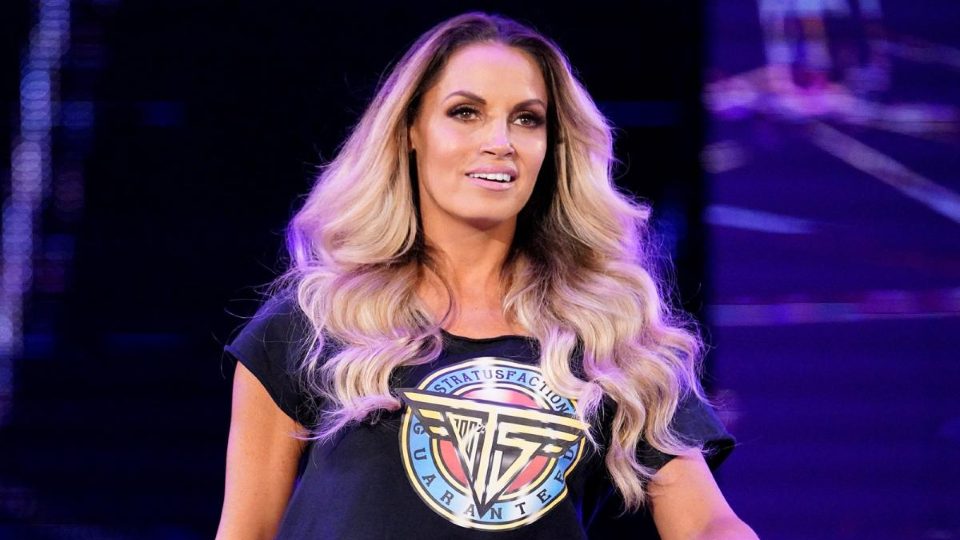 A WWE star has said she wants to face Hall of Famer Trish Stratus if the company ever holds a second edition of the all-women's Evolution event.
Stratus' match at the first Evolution was her and Lita teaming up in a tag team match against Mickie James and Alicia Fox, but that wasn't the original plan.
Initially, Stratus was meant to face Alexa Bliss in a singles match. However, due to injury, the match was the changed to a tag match with Stratus and Lita against Bliss and James, then Bliss was removed entirely.
Speaking with ViBe & Wrestling, the multiple time Women's Champion has expressed her desire to have the match she was supposed to have in October 2018, saying:
"Probably Trish because that was the match that was originally supposed to happen or a tag match with Lita; I think it would be a lot of fun. I think the original match of what it was supposed to be is the one that I would want to have so I can go back and mark that off my match bucket list.

"Evolution meant so much to all of us and not just for the women who were in the pay-per-view but for the women who have helped us get to this point ever since a woman first stepped in a WWE ring and the fact that our women performed at the main event in WrestleMania – it was definitely a good kickoff point to show that our women are really valued in WWE and in sports entertainment."
Stratus' most recent match was in August of 2019 at SummerSlam in a loss to Charlotte Flair, which she said at the time would be her final match. But this is wrestling and we all know how that usually goes.
Quote via WrestlingNews.co