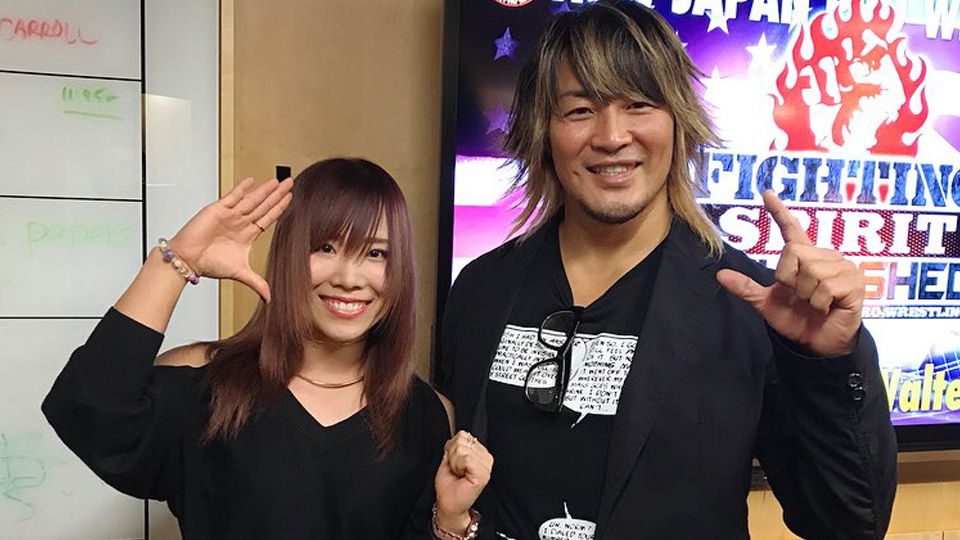 New Japan Pro Wrestling held their event Fighting Spirit Unleashed in Long Beach, California this past Sunday night.
Besides the usually hyped up crowd in attendance for the rare NJPW show in America, there were some notable WWE employees on hand according to PWInsider.com.
First was the former SmackDown Live and current NXT announcer, Mauro Ranallo, sitting front row nonetheless.
@mauroranallo & I rocking out @njpw in #lbc. This is my 1st time seeing this wrestling style live in person. Very entertaining and when you add the #bipolarrocknroller voice, I can why this style changed pro wrestling in the US. Great show! pic.twitter.com/bzn9MqYo8K

— Frank "The Legend" Shamrock (@frankshamrock) October 1, 2018
But he wasn't the only one there, as NXT Women's Champion Kairi Sane was there along with longtime friend and one of WWE's newest signees, Io Shirai. While the former Stardom standouts weren't as visible as Ranallo, they were spotted in the crowd, though never mentioned during the broadcast.
#KAIRISANE 選手と。頑張っている方と会うとエネルギーもらえる。 pic.twitter.com/soNrkrBOvq

— 棚橋 弘至 (@tanahashi1_100) October 1, 2018
— KAIRI /カイリ⚓️ (@KAIRI_official) October 1, 2018
Clearly developing themselves into the second biggest wrestling promotion in the world, NJPW has made a lot of headway into the west thanks to their exceptionally talented roster.
And while the rivalry isn't quite the same as WWE had with their previous biggest promotion contender, WCW, you have to wonder if Vince would be pleased seeing a few of his stars in the crowd of the competition. Surely this would never have been acceptable back in the 90's.