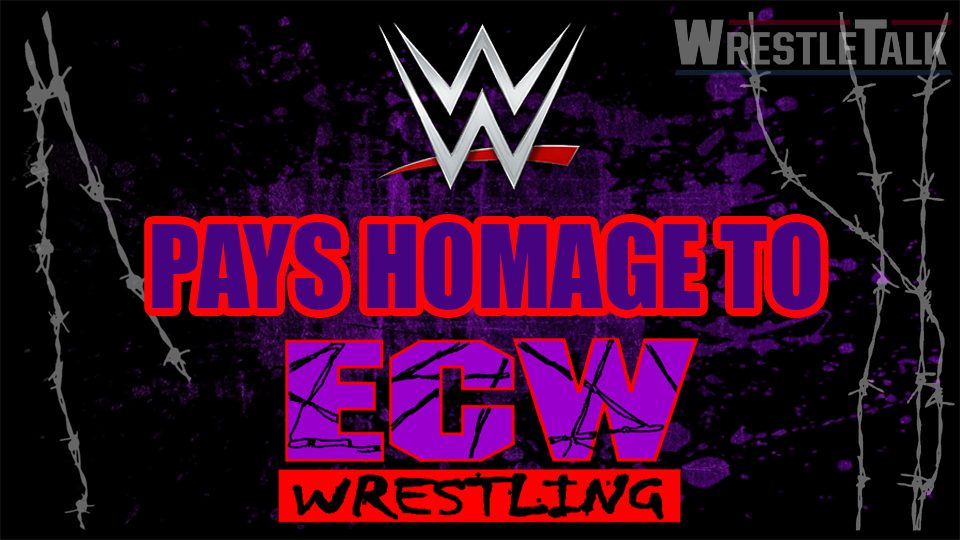 It's Throwback Thursday and WWE superstars have been celebrating the legacy of Extreme Championship Wrestling by dressing up as some of the hardcore promotion's favorite stars.
The pictures, some of which you can view below, are priceless. They feature Sonya Deville as Raven, Big E as Joel Gertner, the New Day as the Dudley Boyz, Becky Lynch as Tommy Dreamer, Shinsuke Nakamura as Sabu, Rusev as Cactus Jack, and Carmella as Al Snow. Yes, make your own jokes with that last one. Those aren't the entire gallery, so you should check the rest out for yourself.
From what is on display here, WWE should do more tributes and fancy dress, it's refreshing to see our favorite stars let their hair down. Congratulations to all involved.
Give us your thoughts on the pictures, which you like best, which looks most like their counterpart, and your best ECW memories. You can get in touch via Twitter and Discord.