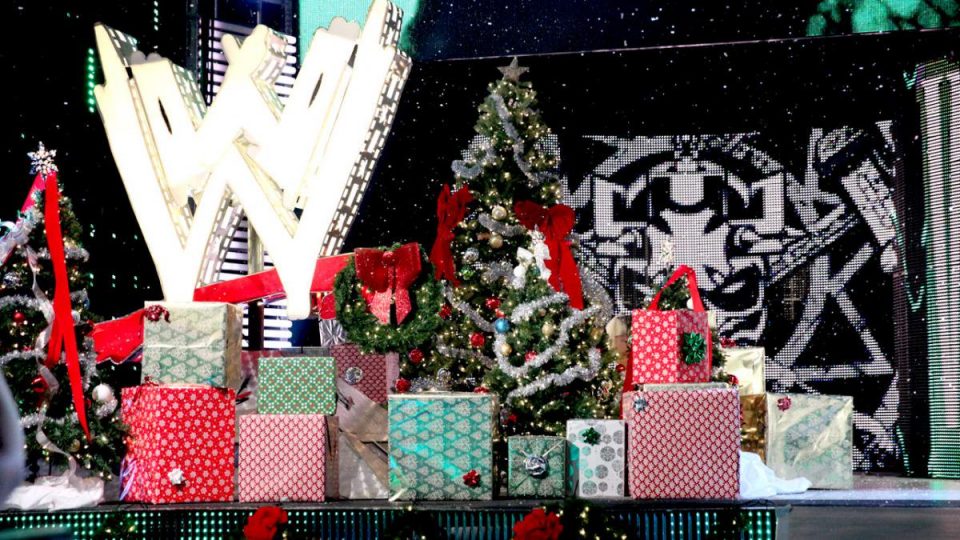 In a rare display of compassion for its overworked roster, WWE has made the decision not to run any live events or TV tapings between December 19 and 26. As a result, the talent will receive a full week off.
This marks a stark contrast from last year when WWE aired Raw live on both Christmas Day and New Year's Day, meaning the majority of the roster had to travel on Christmas Eve and woke up on Christmas Day alone in hotel rooms. The life of a wrestler!
Raw (which is scheduled for Christmas Eve) and SmackDown (Christmas Day) will be taped this year, with both shows set to be recorded directly after the live episodes of the shows airing on December 17 and December 18.
So for WWE fans in attendance at the Raw taping in Sacramento on December 17, that means sitting through six hours of Raw, and that's without factoring in Main Event.
The crowd on that Christmas Eve broadcast may require some sound sweetening!
Raw and SmackDown will not be live at New Year either, with the Raw New Year's Eve show taping on December 28 in Detroit and the New Year's Day SmackDown in Chicago taping on December 29.
This story was first reported by Rajah.