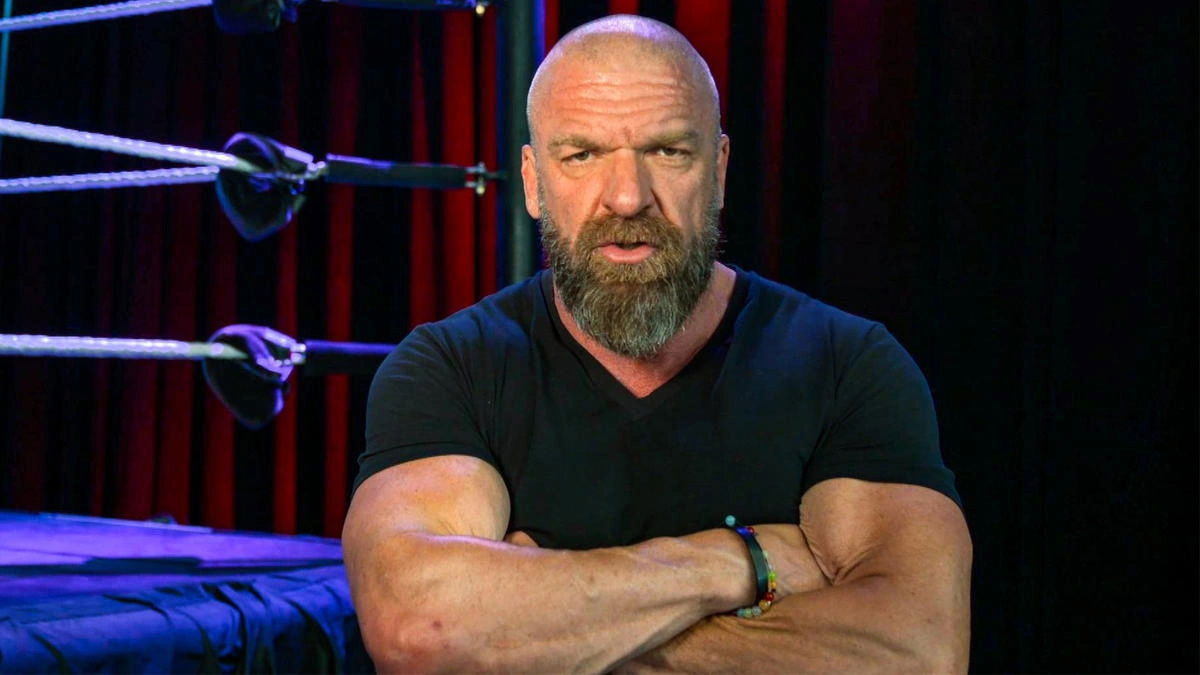 Three top WWE stars have commented on how the creative process in the company has changed since Triple H took over.
With Triple H taking over creative from Vince McMahon upon his departure, many fans were left wondering how the process has really changed backstage.
In a series of interviews with top WWE stars, Denise Salcedo asked Seth Rollins, Chad Gable and Austin Theory how things had changed under Triple H with fascinating replies.
While Seth Rollins mused that while the person in the big chair may be different, things hadn't changed wildly, saying:
"I've worked with Triple H in many different versions of him in the ring: behind the scenes for many years so, honestly. the transition really wasn't that different. It wasn't like a big 'Oh no, you know everything is different.' Pretty much the same for us as far as people who have worked with him.
"The process is a little bit different, obviously. He's gonna handle situations differently so conversations are different than they were with the previous regime, but there's a lot of people who are still in place. It's just one guy in a different chair so it's not as big of a shift as people think."
Chad Gable made note that he felt he had been pleased with the way he was utilized over the past six months and appreciated Triple H's support for one aspect of the job.
Gable saying:
"I think we've seen since Hunter took over and, thankfully for my sake, he does really appreciate the wrestling side of what we do. I think he sees that in me. I think he sees me as a valuable go-to guy he can depend on when he needs a quality match out of whoever. Which, to me, is really gratifying that I can be looked upon from somebody, not only just fans but someone like Hunter who is in a position he is. So, it's been rewarding. It's been nice to be very busy and feel very useful over the past six months because a lot of times in the past, it hasn't been that way. So yeah, it's been a good period."
And one star who interacted heavily with Vince McMahon, Austin Theory had thoughts on the shift since the change in regime.
Not only was working with McMahon positive, the creative shift since his departure has not been detrimental, Theory saying:
"It's hard for me to say because my time with Mr. McMahon, and you know him in the creative position as I was growing, it was almost like we were trying to develop a character and a mold and I think now when Triple H came in and we had the (Money in the Bank) briefcase go away, we kinda had something that we could start creatively on. I think it's kind of starting to let me branch out and have that freedom with segments and promos, but I think overall looking back at both ways, they both benefitted me great. I think now, especially with Triple H having that trust in me and that creative process being available for me to stretch, it's great."
WWE continues to head towards their next premium-live-event, WWE Elimination Chamber on Saturday, February 18, 2023.
You can check out more interviews with WWE stars at the Royal Rumble by visiting Denise Salcedo's YouTube Channel.
Transcriptions via Denise Salcedo for F4 Online
Think you're a wrestling mastermind? Well you can prove it by taking quizzes in our brand new quiz section! Don't forget to tweet us your results!