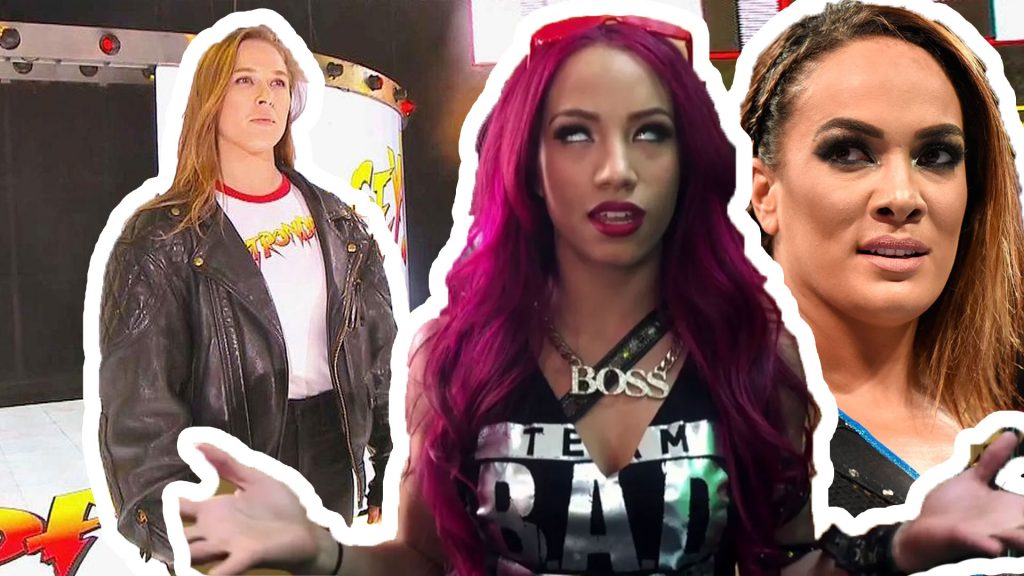 Happy belated birthday to Ronda Rousey, who turned 31 yesterday! Which was also Rusev Day. I hope she got all the WrestleMania signs she asked for.
Possibly revealing when we'll see Rousey in WWE next, Vince McMahon himself wished his latest signing well:
Happy birthday to @RondaRousey! See you at @WrestleMania. pic.twitter.com/A66lu8AceL

— Vince McMahon (@VinceMcMahon) February 1, 2018
Ronda's first WWE match will reportedly take place at the Grandest Sign of Them All in April, in a tag match against Triple H and Stephanie McMahon, after which the Wrestling Observer claim she'll wrestle a part-time schedule similar to Brock Lesnar.
Ronda Rousey Backstage Heat Already?
Rousey's WWE debut has been criticised by some fans for overshadowing Asuka winning the first ever women's Royal Rumble, a sentiment which appears to be shared by several wrestlers – with Nia Jax tweeting:
Cool she's here….I guess 30 women making history can just be forgotten https://t.co/fHqMezduEH

— Lina Fanene (@LinaFanene) January 30, 2018
…and Nikki Bella asking: 
Wonder what all the 30 other women candid thoughts were too? N #firsteverwomensroyalrumble https://t.co/42sztg2JWB

— Nikki & Brie (@BellaTwins) January 30, 2018
Then, when asked about Ronda's WWE debut on Busted Open Radio, Sasha Banks replied:
You can add @SashaBanksWWE to the list of WWE Superstars with an interesting reaction to @RondaRousey debut at the #RoyalRumble when she joined @davidlagreca1 @TheMarkHenry & @bullyray5150 this morning on @BustedOpenRadio #RAW pic.twitter.com/FfvIZeBkpa

— SiriusXM Busted Open (@BustedOpenRadio) January 30, 2018
Natalya, who's friends with Rousey in real-life, explained the situation to TV Insider:
"Was it the right way to debut her? Should she have debuted the next night on Raw or at WrestleMania? It's hard to know what the answer is… I'll tell you one thing, because I am in the women's locker room. There is nothing but respect towards Ronda, no matter how anyone felt [about] how they debuted her."
Nikki Bella, one of the original dissenting voices, backed this up when replying to fans on Twitter:
https://twitter.com/cain21234/status/958521048147877889
And when asked directly on Monday about her thoughts on Ronda's debut:
Awesome!… if it was tonight. Not last night when the women of WWE that have worked so hard for SO many years and years to make history. N

— Nikki & Brie (@BellaTwins) January 30, 2018
Initially I thought the critical comments from the women's locker room towards Rousey's debut was building to a future storyline, because, you know: professional wrestling. But PWTorch claims their reactions against Rousey debuting at the Rumble are genuine, and not a work.