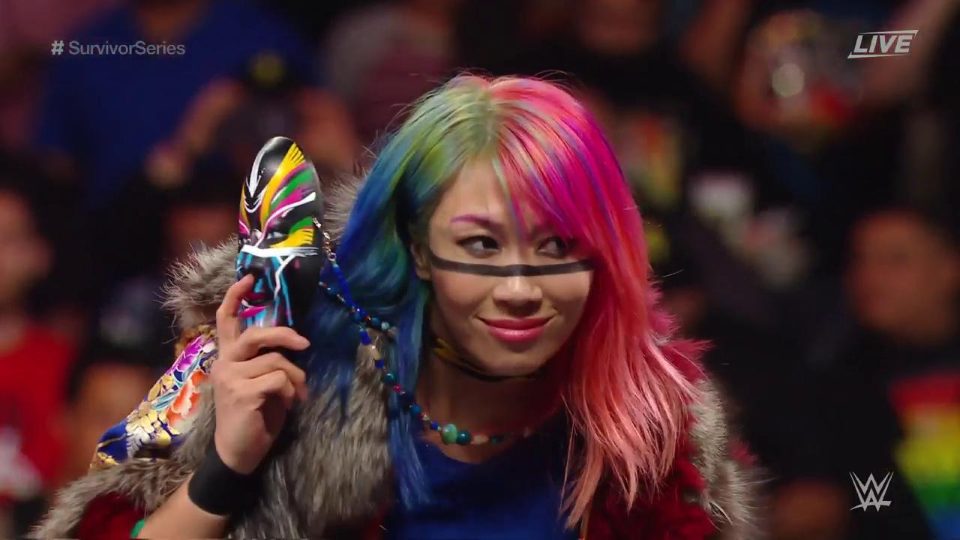 Despite winning the SmackDown Live women's title at TLC in a triple threat match against Becky Lynch and Charlotte Flair, it has quickly become apparent that Asuka only won the title to get Becky and Charlotte out of any SmackDown feuds so they could focus on Ronda Rousey.
You would be forgiven for thinking the Empress of Tomorrow had simply packed her bags and left given how little TV time and focus her reign as champion is getting.
Despite a successful retention of her belt against Becky Lynch at the Royal Rumble, it's Lynch who's going on to headline WrestleMania, and Asuka is stuck defending against Mandy Rose and Sonya Deville in five minute matches when they have time on SmackDown Live.
For some time it was believed that Asuka would be starting a feud with Lacey Evans, but that has become less likely every week that's gone by, and now it seems that idea is completely out of the question.
So, who will she be facing? Well, one possible match is a triple threat against Mandy Rose and Sonya Deville, but does anyone actually want to see that at WrestleMania?
The problem is simple. They have taken two of the three biggest female stars away from SmackDown Live to take part in a Raw feud, and we're left with pretty slim pickings on SmackDown Live.
The current SmackDown women's roster (excluding Charlotte and Becky) is this:
Billie Kay
Carmella
Lana
Mandy Rose
Naomi
Peyton Royce
Sonya Deville
Zelina Vega
Not exactly a list of incredible in-ring talent. The only name on there that would make me even remotely interested would be Naomi, but she's been vacant from SmackDown Live since her awful storyline with Mandy Rose.
It's clear that WWE doesn't care about the SmackDown Women's Championship, and the sooner they merge the divisions the better.