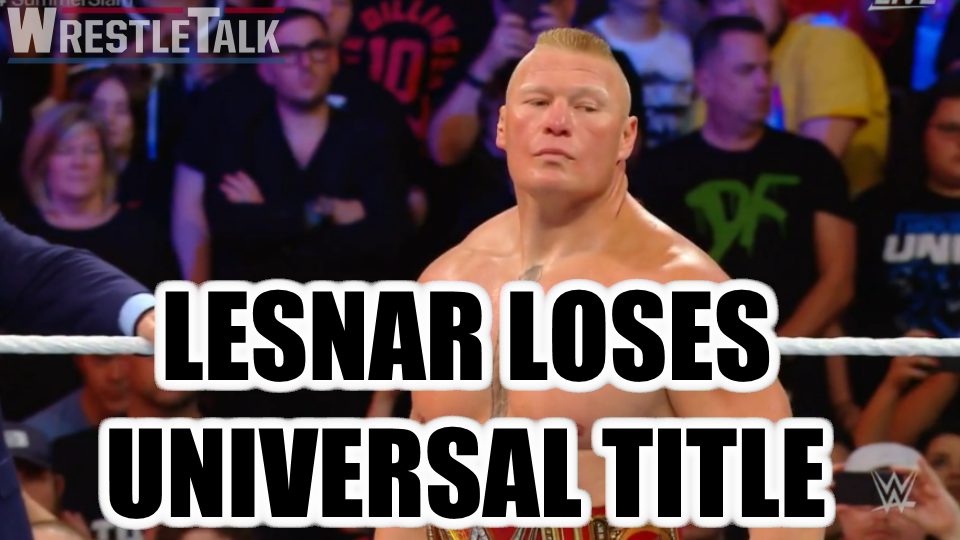 WWE SummerSlam 2018 was certainly an eventful show, and the main event encapsulated that to a large degree. Roman Reigns and Brock Lesnar faced off for about the 70th time, but this time there was a change in the landscape.
Before the Universal Championship match was underway, the familiar roar of Braun Strowman's theme rang out across the arena. 'Mr. Monster in the Bank' came down to the ring and told both competitors that he was going to watch the match and then immediately cash in the contract on whoever won, a great strategy by the big man.
Unfortunately for Braun, he was caught in the crossfire as Brock dodged a spear attempt from Roman which turned into a suicide dive onto Braun, followed by Lesnar delivering an F5 to the 'Monster Among Men.' The 'Beast' then took the briefcase, smashed it over Strowman and threw it to the top of the ramp before beating him up with a chair afterwards.
Once Lesnar got back into the ring, chair still in hand, Roman was able to hit a final spear onto the champ to become the new Universal Champion. Roman finally did it, and it only took three- and-a-half years. Braun was too beaten up and his contract too far away, to be able to cash-in, which left Roman to celebrate in the ring as the show went off the air.
Related content
What did you think of this match? Are you happy the reign (pun intended) of Lesnar has come to an end? Let us know in the comments, on Twitter, or on Discord today!