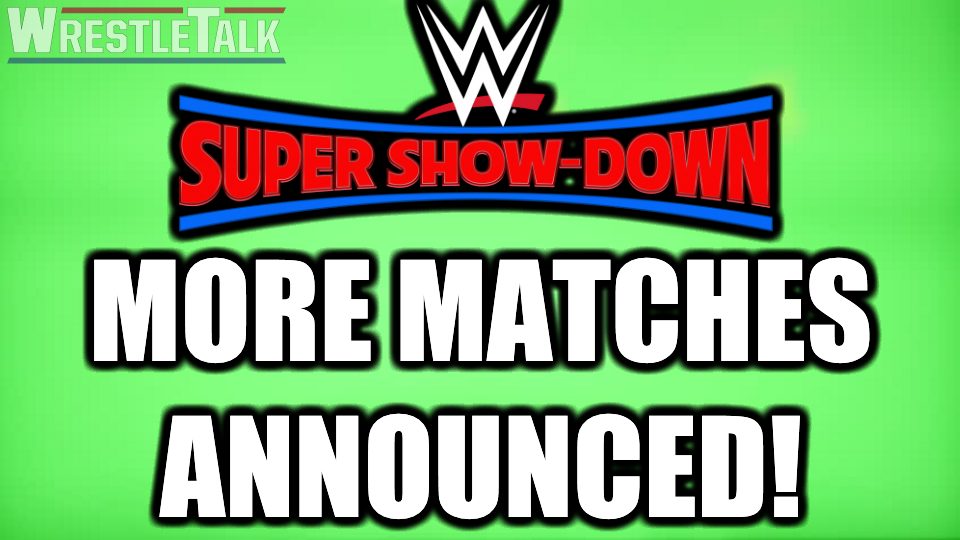 On October 6, 2018, WWE goes down under, as the 'Network Special' entitled Super Show-Down takes place from the Melbourne Cricket Ground in… yeah you guessed it, Melbourne.
On top of the previously confirmed Triple H vs. Undertaker "last time ever" match – a statement I won't believe until either or both of them are dead – WWE released some more huge details last night on what we can expect from the show.
It was announced earlier this month that John Cena would take on Kevin Owens in singles action, but plans have since changed as both men now have a tag team partner. Cena will team with the 'Dominator' Bobby Lashley, whereas Owens will be backed up by the 'Sinister Songsmith' Elias.
"Why?" I hear you ask. Probably because WWE have realized they rid Owens of any credibility whatsoever in feeding him to Braun Strowman for the last couple of months, especially at SummerSlam.
Also confirmed is a SummerSlam rematch in Daniel Bryan vs. The Miz. The latter picked up the win this past Sunday after his wife Maryse handed him a set of knuckle dusters and he used them to clobber Bryan in the face.
Last night however, it was confirmed that at September 16's Hell in a Cell show, Miz and Maryse will take on Bryan and his wife, a returning BRRIIIEEEEE MOOOODDEEEEE in a mixed tag team match.
The respective husbands' encounter at Super Show-Down also comes with the extra incentive that the winner earns a WWE Championship shot.
And finally, although a match hasn't been announced, it has been confirmed that the SHIELD – consisting of a recently returned Dean Ambrose, WWE Intercontinental Champion Seth Rollins, and WWE Universal Champion Roman Reigns – will be competing. Maybe 3MB can reform or something.
Either way, although many fear it will be alike to the Greatest Royal Rumble this past April, in that it may end up essentially being a glorified house show, the Super Show-Down card really is beginning to stack up.
Related Content
Are you looking forward to Super Show-Down? What are your early predictions? Let us know on Discord, Twitter, or in the comments below.