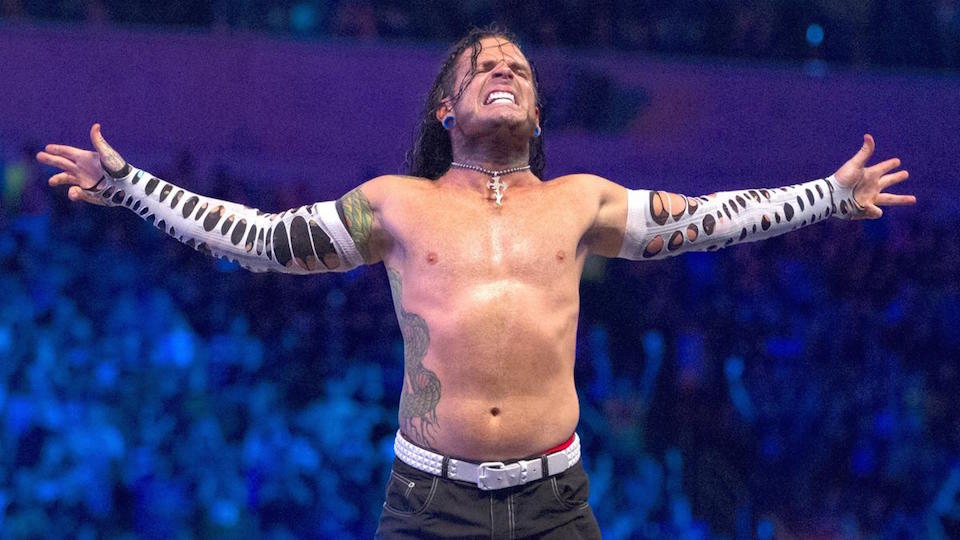 Just after WrestleMania 35, Jeff and Matt Hardy were forced to vacate their Smackdown Tag Team Championships after it was revealed that the former had to take some time away from the ring to get knee surgery.
It was reported that Jeff would likely miss the rest of the year, and he has not been since the pair were forced to relinquish their championships in late-April.
TMZ is reporting that Jeff Hardy was been arrested in South Carolina this weekend for reportedly being drunk in public.
"Jeff was arrested and booked Saturday for public intoxication and impairment in Myrtle Beach, where he posed for this mug shot. Jeff's distinguishable features are on full display — his large gauges in his ears, and his unique facial hair make him stand out like a sore thumb among the weekend lineup for Myrtle Beach PD."
It is believed that the former WWE Champion was released at some point on Saturday with a $200 bond. This comes after it was reported that Hardy was arrested for a DWI last year.

WrestleTalk will provide more information on the matter if and when it becomes available.