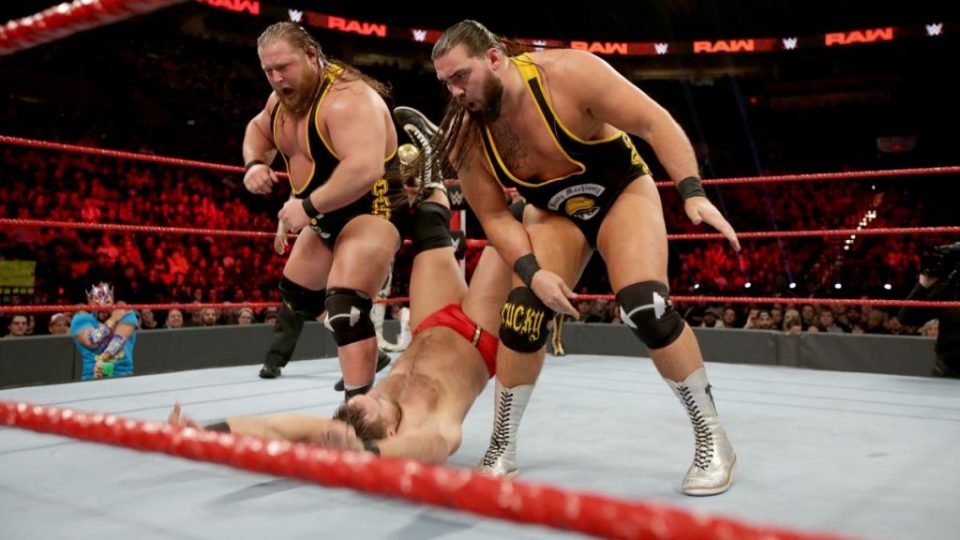 We all know that Vince McMahon loves a big tall man with long hair in his WWE ring, but as it's Vince, there are exceptions.
There have been suggestions that he has altered people's ring gear due to them being a bit hairy or overweight, but whether that's true we don't really know.
However, one wrestler has taken it upon himself to drop some pounds and is apparently getting a lot of backstage praise in the process.
According to Wrestling Observer Radio, Tucker of Heavy Machinery (or perhaps slightly less heavy machinery) is getting a lot of kudos backstage from folk for how much weight he has lost since debuting on the main roster with tag partner Otis.
"We heard praise from several talents about how hard Tucker Knight of Heavy Machinery has worked to drop weight and get in better shape."
Of course, part of the appeal of Heavy Machinery is that they're a bit larger than the average man, but I think it's safe to say that Tucker gets away with it because he's just a giant human whichever way you look at it.
With the world being much more aware of the problems that obesity brings, it's very unlikely that we'll see another star the size of Big Daddy V being signed by WWE.
Well done, Tucker.